About Fest
September 30 - October 3, 2018
The Hilton Chicago
Relativity Fest is an annual conference designed to educate and connect the e-discovery community. Featuring engaging panel discussions, hands-on exercises, breakout sessions, and insights from Relativity staff, Relativity users, and industry leaders, Relativity Fest brings together legal professionals to talk shop and have fun doing it.
7 Reasons Why You Can't Miss Relativity Fest
Relativity Fest is focused on helping you improve—whether that's providing enhanced services to your clients, running more efficient internal investigations, or simply being better equipped to answer your colleagues' e-discovery questions.
Here are 7 opportunities you'll have at Relativity Fest that will convince your boss you need to attend:
1
Broaden your knowledge on subjects such as working with your largest clients or managing your in-house litigation portfolio.
2
Network with 2,000 professionals in diverse roles throughout the industry—from attorneys to litigation support to IT professionals to developers.
3
Be inspired to think about your business in new ways with discussions led by the top speakers in the industry.
4
Dive into the Relativity Experience, a pavilion dedicated to hands-on exercises, expert advice, product demos, and more.
5
Break new ground by learning and sharing ways to work smarter and grow your e-discovery services or discipline.
6
Meet the Relativity team and have a direct impact on Relativity's development by providing feedback on the latest and upcoming updates.
7
Connect with leading analysts and reporters as they explore upcoming e-discovery developments and more.
Bonuses
1
RCE Credits:
Earn up to 10 credits for your RCA or RCSP, plus 4 more for your specialist certification. Community Pass attendees can earn 4 credits and 2 for their specialty.
2
CLE Credits:
Earn CLE credits from a range of sessions presented by and for attorneys.
Registration Packages
Full Conference Pass
The full conference pass grants you access to all general Relativity Fest activities, including general sessions, breakout sessions, workshops, hands-on exercises, and networking events. You'll also have the opportunity to take a complimentary specialist exam.
Intro
Rate
03/13 - 06/30
$1,050
Discount
Rate
07/01 - 08/18
$1,250
Group Rates
03/13 - 08/18
10-19 Registrants
$950
/person
20+ Registrants
$750
/person
One-Day Community Pass
•

$499

If you can't get out of the office for the full conference, the Community Pass allows you to attend the conference on Monday, October 1 and book a room in the discounted hotel block. You'll get a taste of Relativity Fest with access to the opening keynote, the judicial panel, and Monday's breakout sessions and hands-on exercises. Attorneys can earn up to 5 CLE credits. Workshops and exams are not included, and group rates do not apply. Limited quantity available.

Register Now
Hilton Hotel Room Block Rate: $244*
*Accommodations within the Relativity Fest room block are limited and available on a first-come, first-served basis. Upon registration attendees will be provided with the link to the Relativity hotel booking site.

See our CLE financial hardship policy.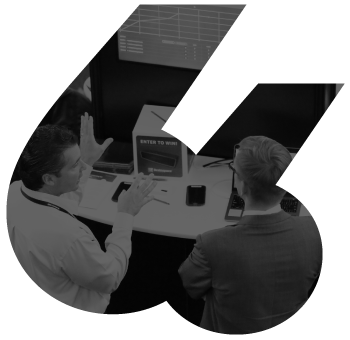 "Relativity Fest is an impressive event – I was blown away by the opportunity to connect with so many industry leaders. No matter your role in e-discovery, it's an invaluable experience."
Frank Merrill, Partner

Need approval to attend?
Share this PDF to outline what you'll learn and why attending can be beneficial to your team.