Why Sponsor Relativity Fest?
For Relativity Fest 2021, we're building on everything we've learned about putting on a first-class virtual event.

We've streamlined the platform experience, introducing the Exhibitor Resource Center (ERC), which offers a simpler process for collecting and uploading content to the event platform. Plus, you'll receive a branded marketing package, so you can create your own event-branded promotions.





---
2021 Sponsorship Package
Because Relativity Fest is returning as an all-virtual event, we are offering just one sponsorship level this year.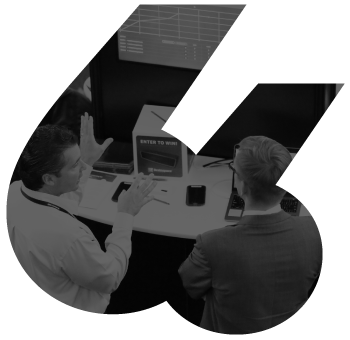 "I felt like we got great ROI out of our sponsorship. Sponsoring broadened our exposure to a record audience and gave us more opportunities to show who we are and have fun with the attendees."
2020 Sponsors







































Learn More about Sponsoring