Congratulations to the 2022 Relativity Innovation Awards winners.
Learn more about the winners below.
Innovation is overcoming obstacles in creative ways. Whether you build custom solutions, empower people, or forge new paths, you are finding that better way. The Relativity Innovation Awards celebrates our community's curious changemakers.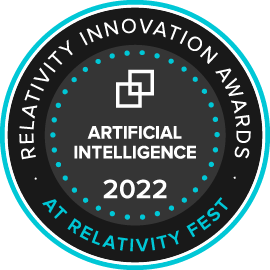 Artificial Intelligence
Kelly Friedman
Senior Counsel & National Leader, Beyond eDiscovery | Borden Ladner Gervais LLP
2022 Winner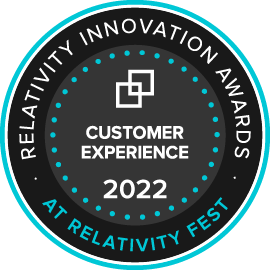 Customer Experience
Adrian Agius
Legal Informatics Manager/Senior eDiscovery Consultant | Gilbert + Tobin and United Nations Investigative Team to Promote Accountability Against Da'esh/ISIL Crimes (UNITAD)
2022 Winner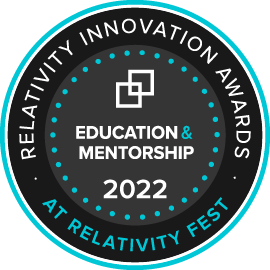 Education and Mentorship
Lauren Roso
Engagement Director | ProSearch
2022 Winner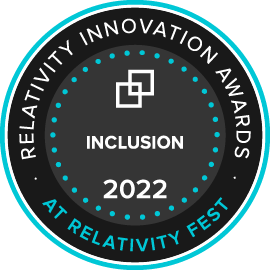 Inclusion
Farrah Pepper
Chief Legal Innovation Counsel | Marsh McClennan
2022 Winner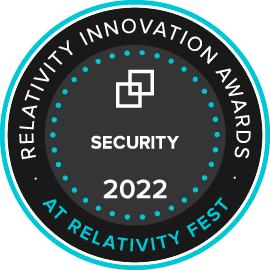 Security
Inés Rubio
Senior Director | FTI Consulting
2022 Winner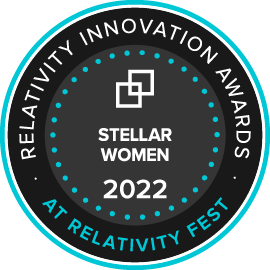 Stellar Women
Allison Stanton
Director & Associate General Counsel, eDiscovery & Information Governance | Meta
2022 Winner

eMerge Xtractor | Troutman Pepper eMerge
Best Innovation: Enterprise
2022 Winner

Lineal Amplify and Lineal Images | Lineal Services
Best Innovation: Solution Provider
2022 Winner
2022 Finalists
Learn more about the innovative impact our community's making and the apps they submitted this year.