Innovation Awards
Each year at Relativity Fest, we recognize organizations and individuals who build innovative solutions, break down barriers for technology in the practice of law, move e-discovery forward, and take Relativity to the next level.
Congratulations to the 2021 Relativity Innovation Awards winners.
Learn more about the winners below.
Technology Categories
The technology categories celebrate organizations that use the Relativity platform in creative ways—solving difficult or unique challenges within and outside of e-discovery. Zeteo | UNITAD
Best Innovation: Enterprise
2021 Winner

Virtual Helpdesk | JND eDiscovery
Best Innovation: Solution Provider
2021 Winner

HyperView | Gilbert + Tobin
Best Innovation: Community Choice
2021 Winner

AI Applications | Lineal
Best Innovation: Community Choice
2021 Winner
2021 Finalists & Submissions
Learn more about the innovative apps our community submitted this year.
See the Apps
Persona Categories
The persona categories recognize people who champion legal technology, innovate on Relativity, and advocate for their peers in the industry. We encourage you to nominate yourself or a peer for outstanding work that's advancing the industry.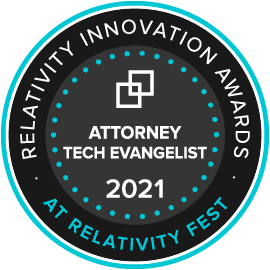 Attorney Tech Evangelist
Alicia Hawley
Discovery Counsel
2021 Winner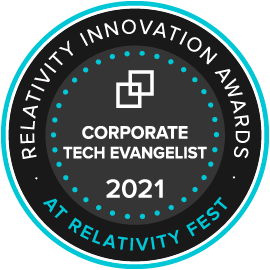 Corporate Tech Evangelist
Siva Palepu
Lead eDiscovery Engineer | University of Southern California
2021 Winner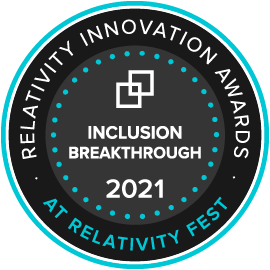 Inclusion Breakthrough of the Year
Christopher Campbell
Senior Counsel – Litigation | Baker Hughes
2021 Winner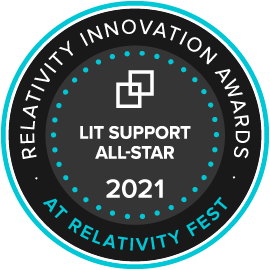 Lit Support All-Star
Nikolai Pozdniakov
e-Discovery Production Manager | vdiscovery
2021 Winner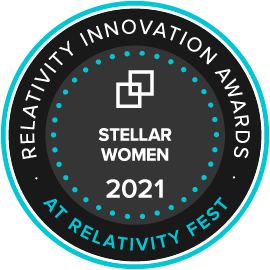 Stellar Women
Heena Bhambhlani
Executive Director & Managed Document Review Leader | EY Global Delivery Services
2021 Winner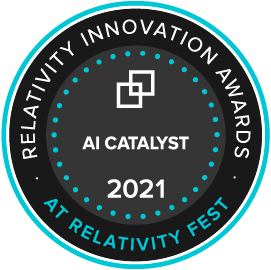 AI Catalyst
Briordy Meyers
Director, Senior Counsel eDiscovery | Boehringer Ingelheim (BI)
2021 Winner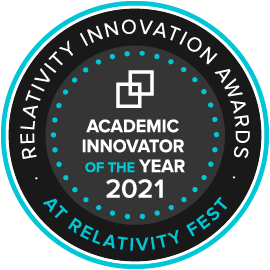 Academic Innovator of the Year
Sara Skeens
Adjunct Professor | Reynolds Community College
2021 Winner