Technology Categories
Best Innovation: Law Firm or Corporation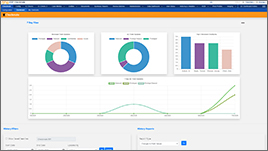 CheckMate
Herbert Smith Freehills
CheckMate
Herbert Smith Freehills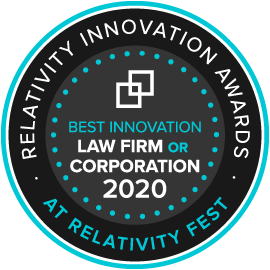 2020 Winner
Best Innovation: Law Firm or Corporation
CheckMate facilitates the automatic capture of historical field data based on flexible rules so that it could easily be adapted for any legal review or eDiscovery workflow. This historical data could be tracked for as long or short a period as required, and reports can be produced in the form of visual charts and graphs or exported to Excel for further analysis of trends and metrics.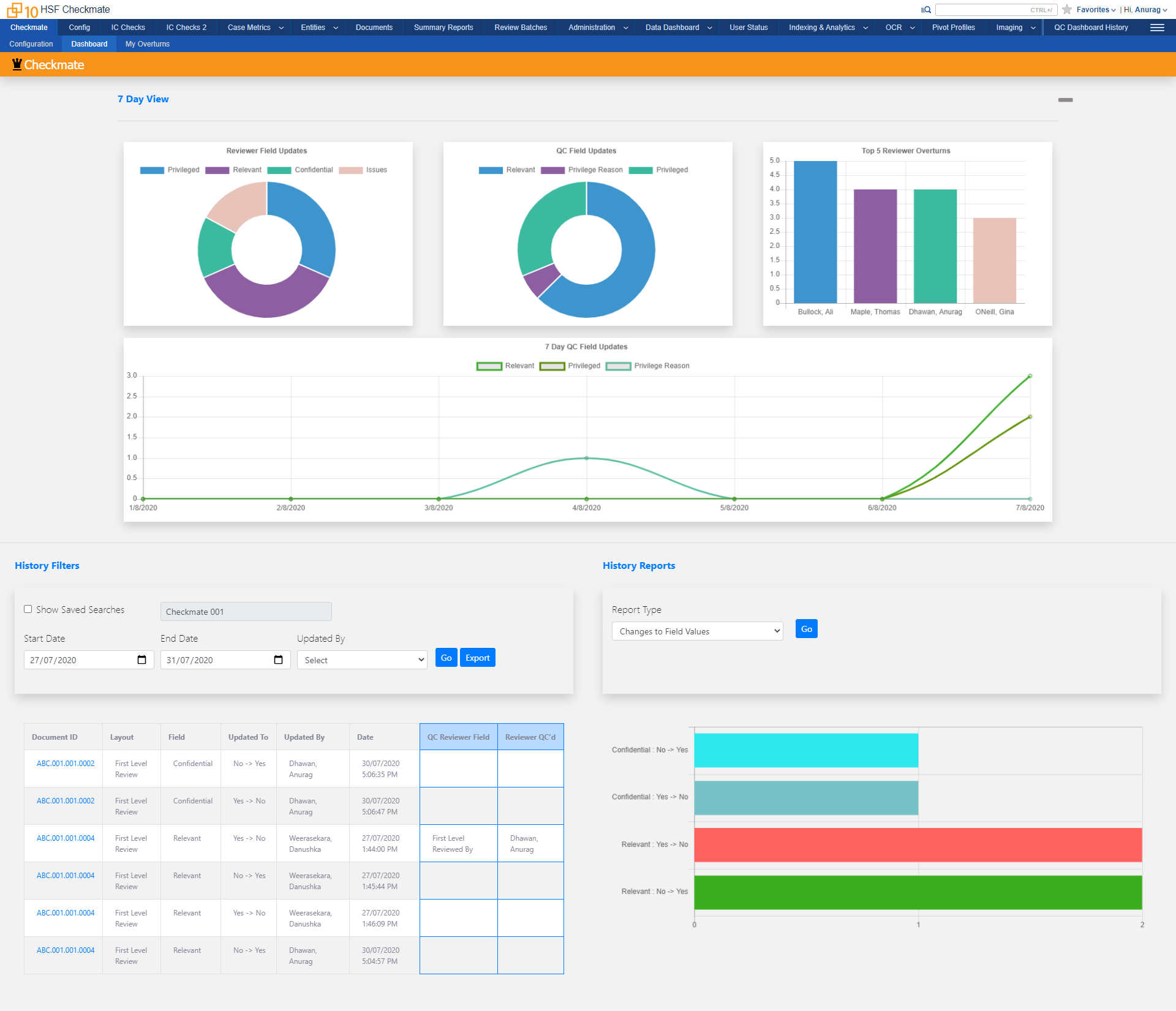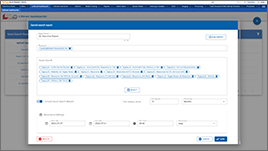 LitSmart AutoReporter
Kilpatrick Townsend
LitSmart AutoReporter
Kilpatrick Townsend
LitSmart AutoReporter removes the manual clicks needed to run searches/reports, by allowing users to create customized profiles where groups of searches can be designated to run automatically, on a schedule. This eliminates the need for manually repetitive processes and workflows.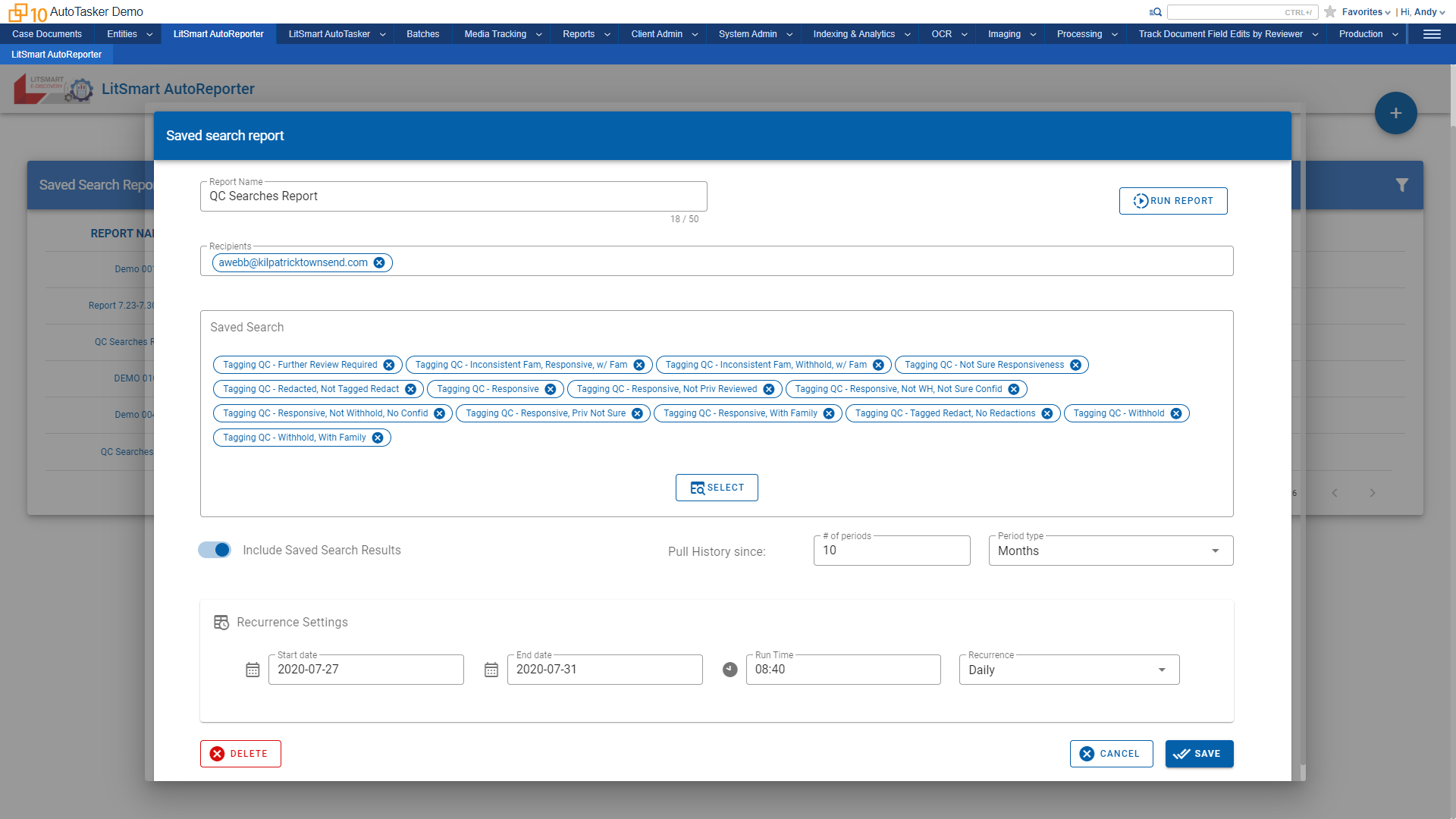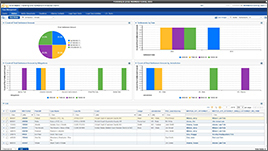 Multi Matter Tracking and Settlement Analysis
Polsinelli
Multi Matter Tracking and Settlement Analysis
Polsinelli
The Multi Matter Tracking workspace contains all case summaries, as well as custom dashboards and details for a single client with numerous cases. This allows teams to track the case status, deadlines, jurisdiction, counsel, pleadings, substantive communications and ultimately settlement information.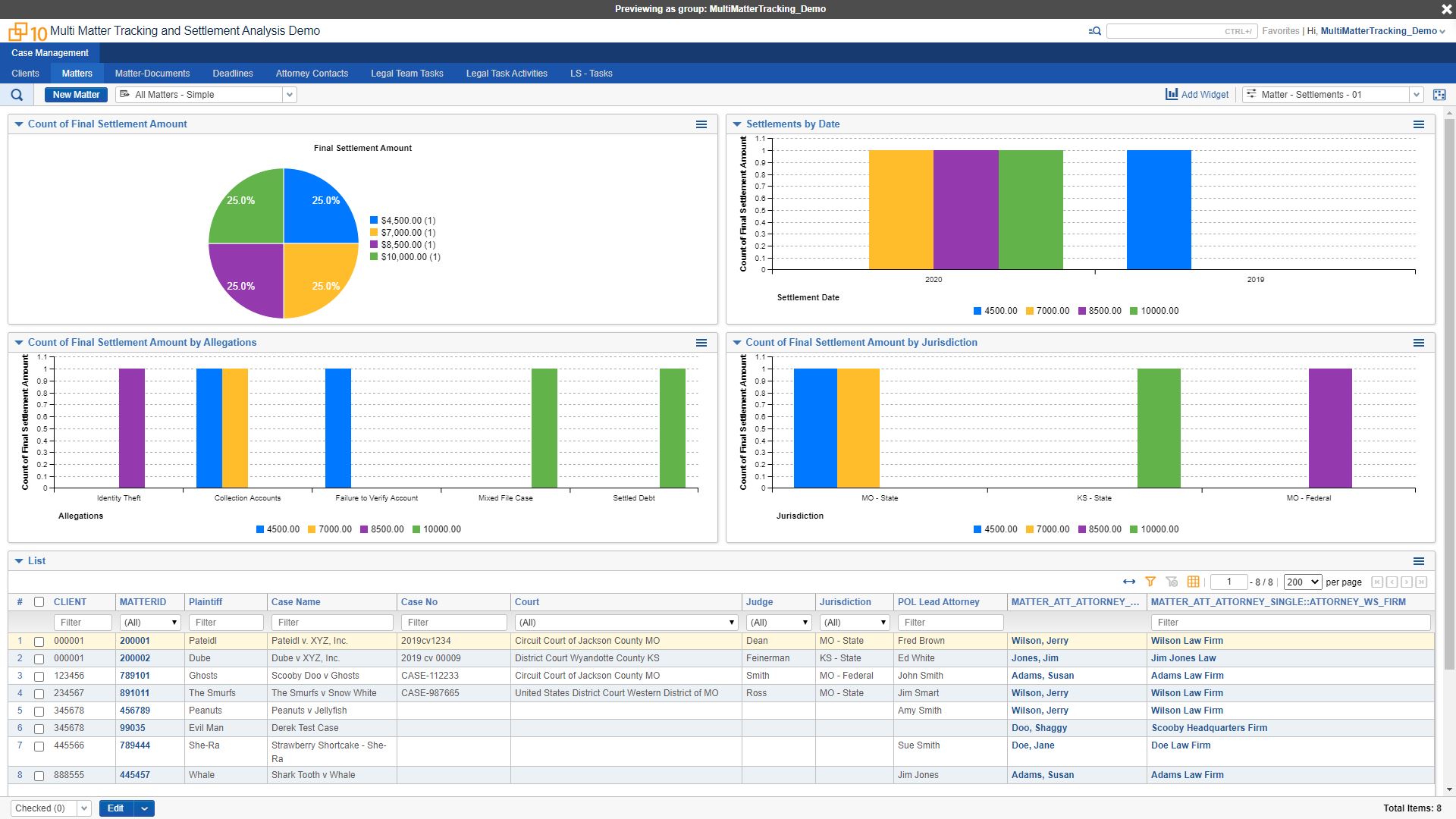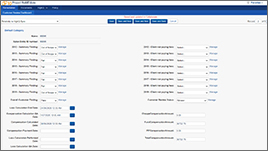 ReMEdiate
MinterEllison
ReMEdiate
MinterEllison
ReMEdiate automatically ingests data points from key documents and feeds relevant data between Relativity and a complex financial calculator allowing teams to reduce manual time spent auditing customer statuses and minimizes the risk and time associated with producing customer-and-context specific correspondence.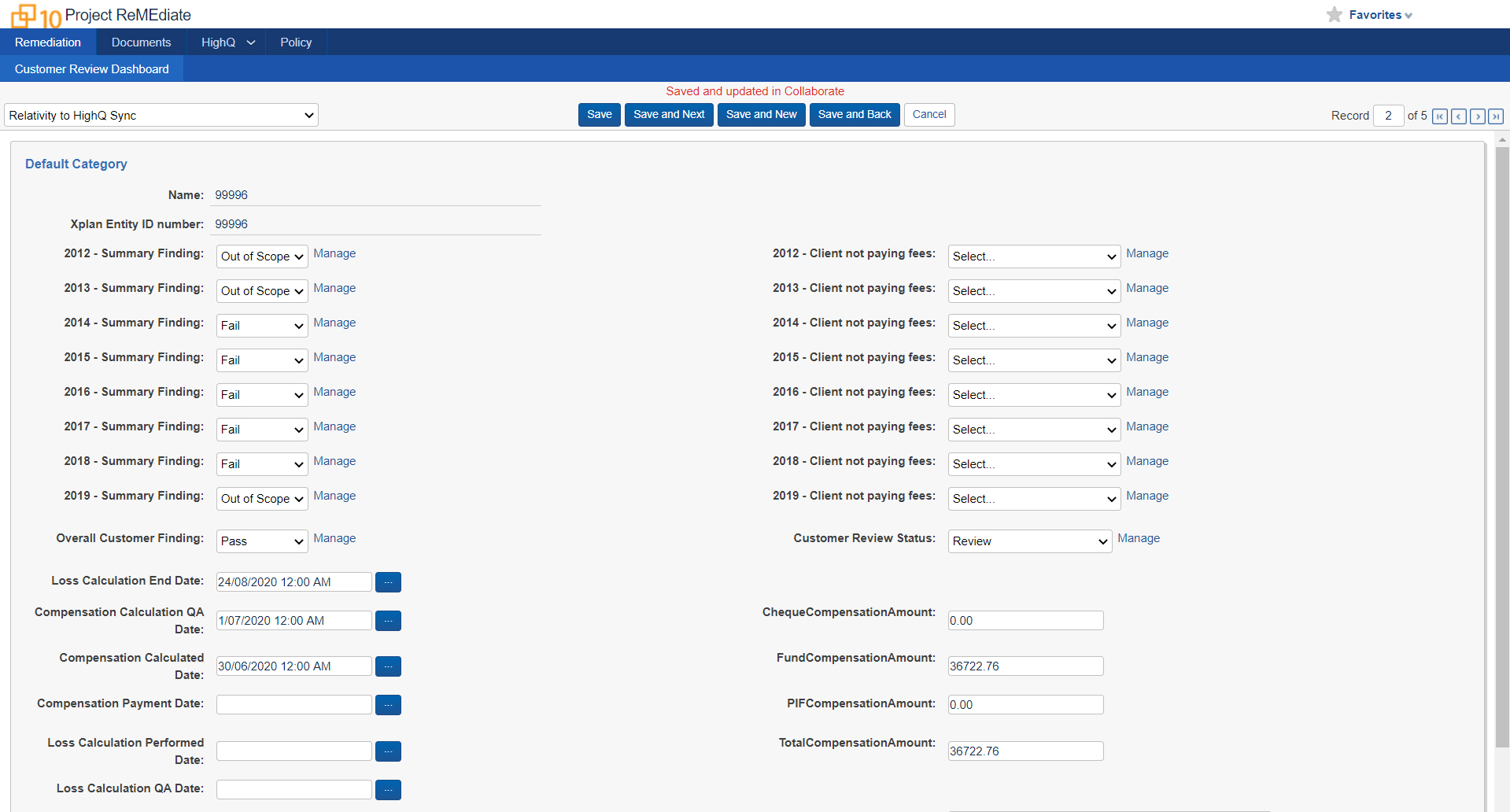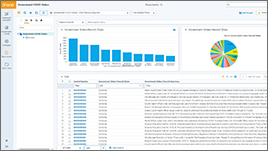 US Government COVID Orders Workspace
DLA Piper
US Government COVID Orders workspace
DLA Piper
Government bodies were releasing new information daily and creating new orders and guidelines on how to operate in COVID when it comes to health, travel, etc. The team was struggling to provide legal advice to their clients in this fast changing environment. DLA built US Government COVID Orders as a centralized workspace to track all these changes.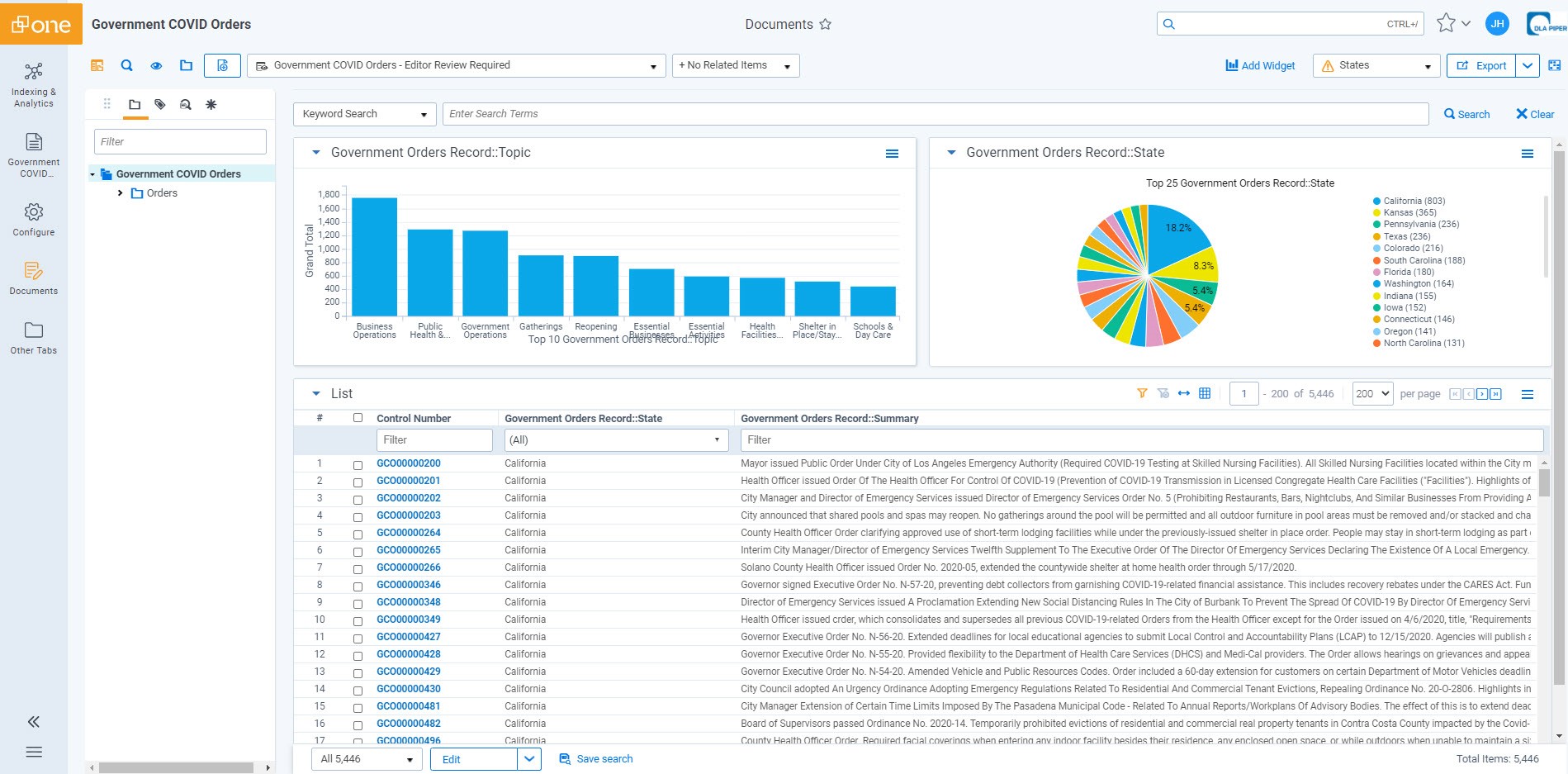 Best Innovation: Solution Provider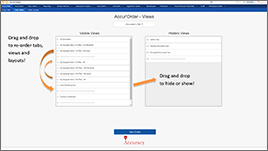 Accur'Order
Accuracy
Accur'Order
Accuracy
Accur'Order removes the need for teams to manually "edit" an object to update the order field. Now, a user can simply drag and drop an artifact into its desired position.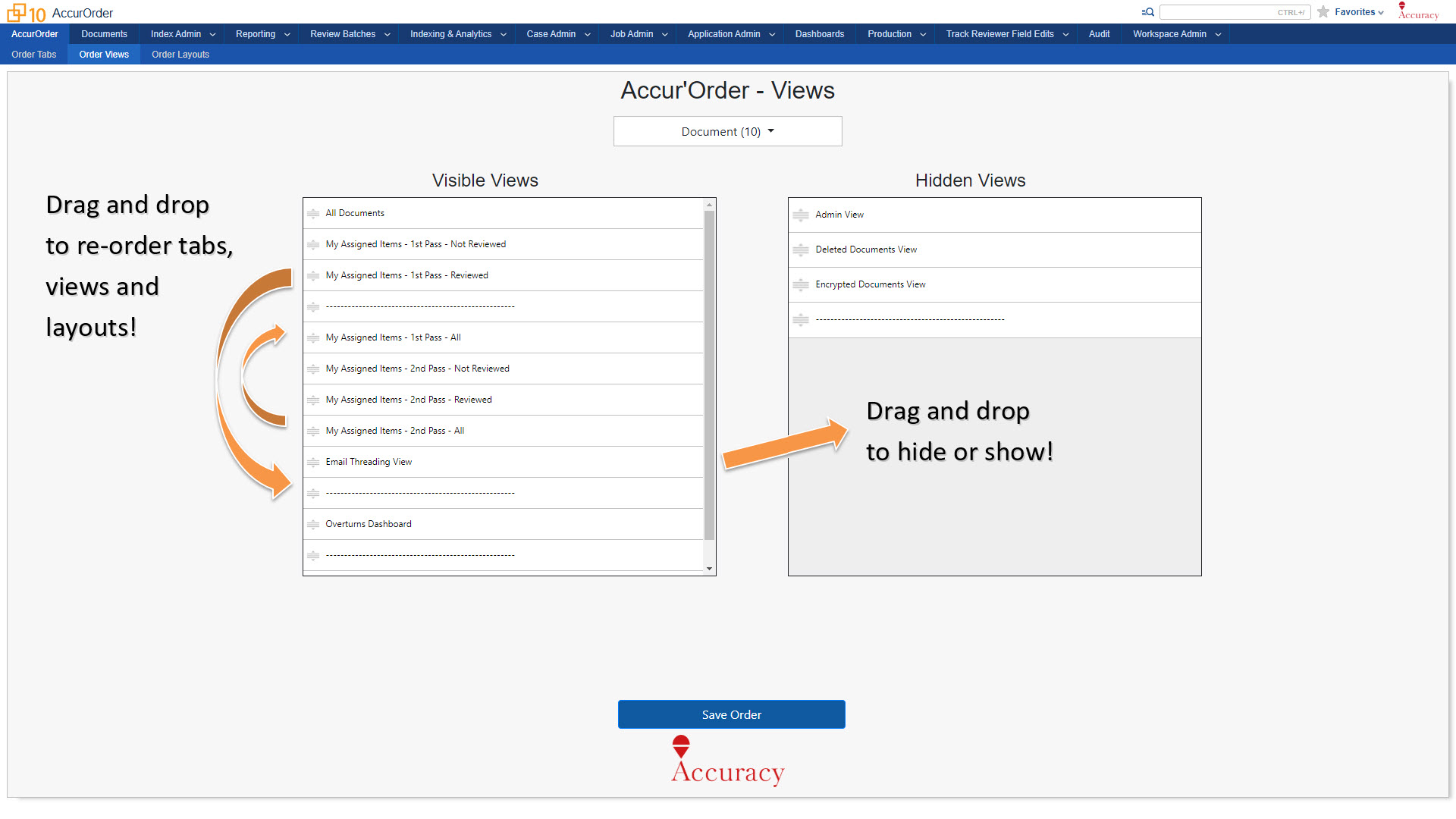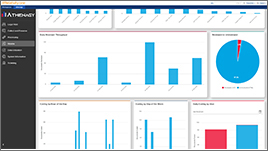 Athenagy
BDO
Athenagy
BDO
Athenagy provides customers an all-in-one holistic view on their data across matters. Not only can legal teams use Athenagy's dashboards to track metrics and various datapoints, but it also provides true transparency, allowing teams to make better business decisions.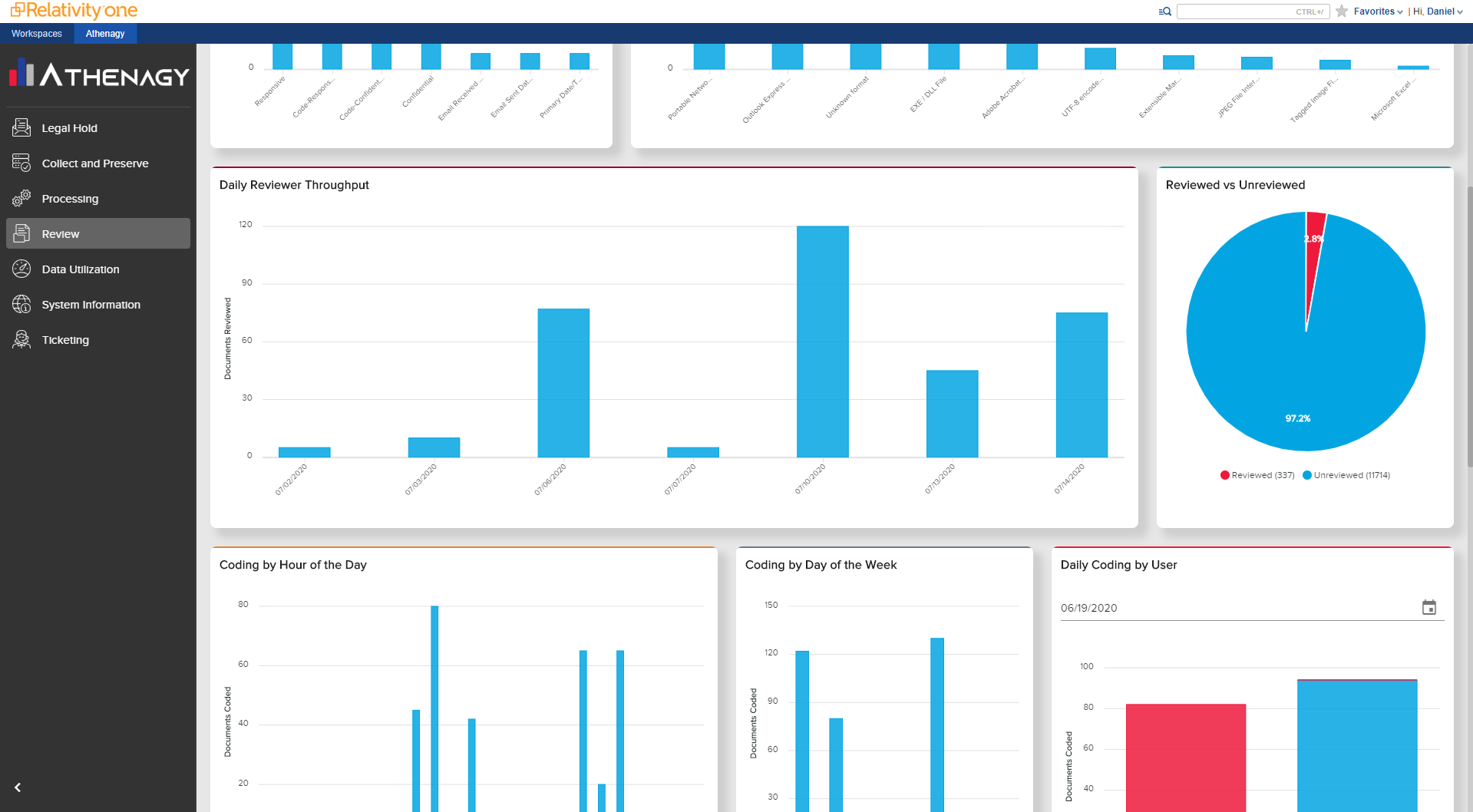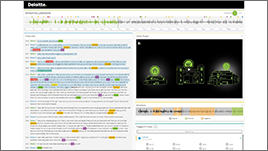 Audio Discovery
Deloitte UK
Audio Discovery
Deloitte UK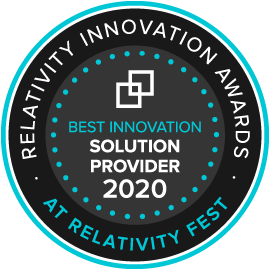 2020 Winner
Best Innovation: Solution Provider
Audio Discovery was developed to enable the playback and searching of audio files. Enhanced with behavioral sentiment analysis and click to jump review, Audio Discovery allows customers to easily monitor interactions and quickly highlight areas of risk.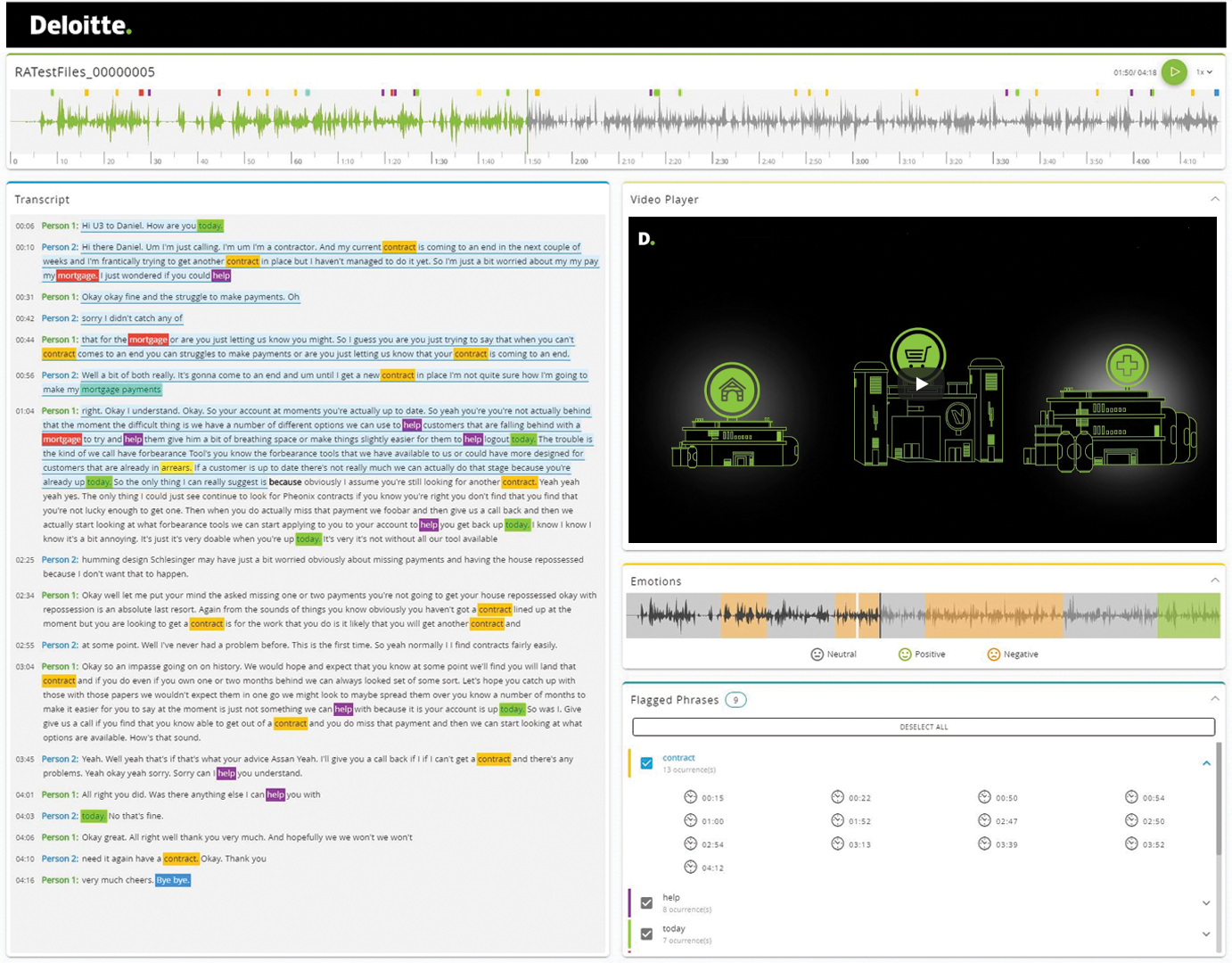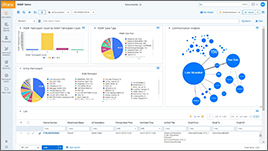 CDS Convert
CDS
CDS Convert
CDS
CDS Convert takes message and chat data from 11 different applications, such as Slack and Microsoft Teams, and converts them to Relativity Short Message Format, making it easier to review, redact and disclose, all within the Relativity platform.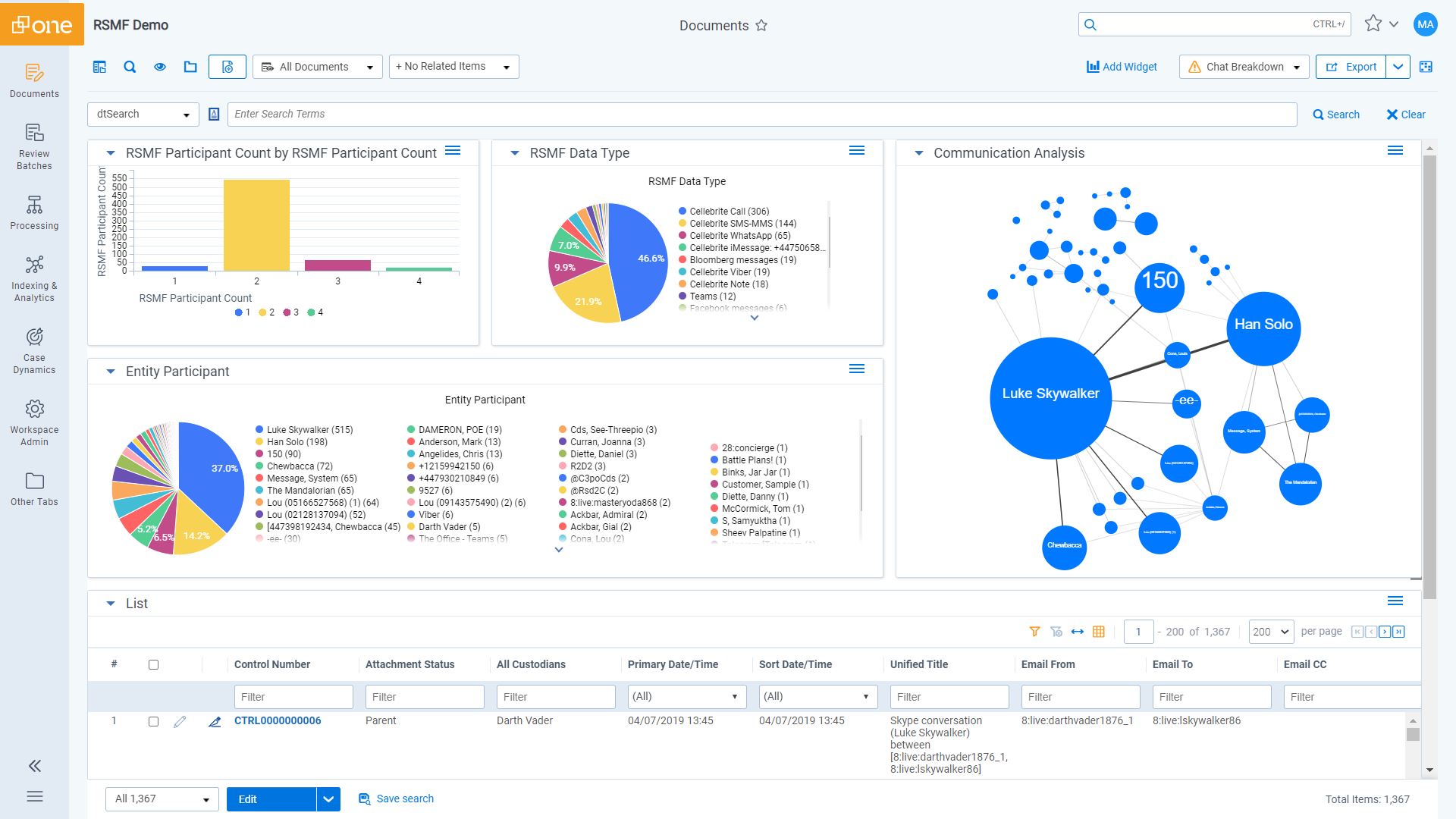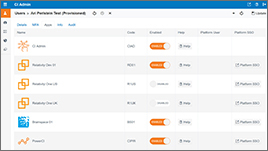 CI Admin
Compliance
CI Admin
Compliance
CI Admin is an administrative gateway to your entire Relativity ecosystem. Through a single application, CI Admin allows you to create and manage user credentials through 2-factor SSO configuration and uses single-sign on protocols to seamlessly grant access to partner applications contained in Compliance's App Store. CI Admin also audits all user info from GPS coordinates to login attempts.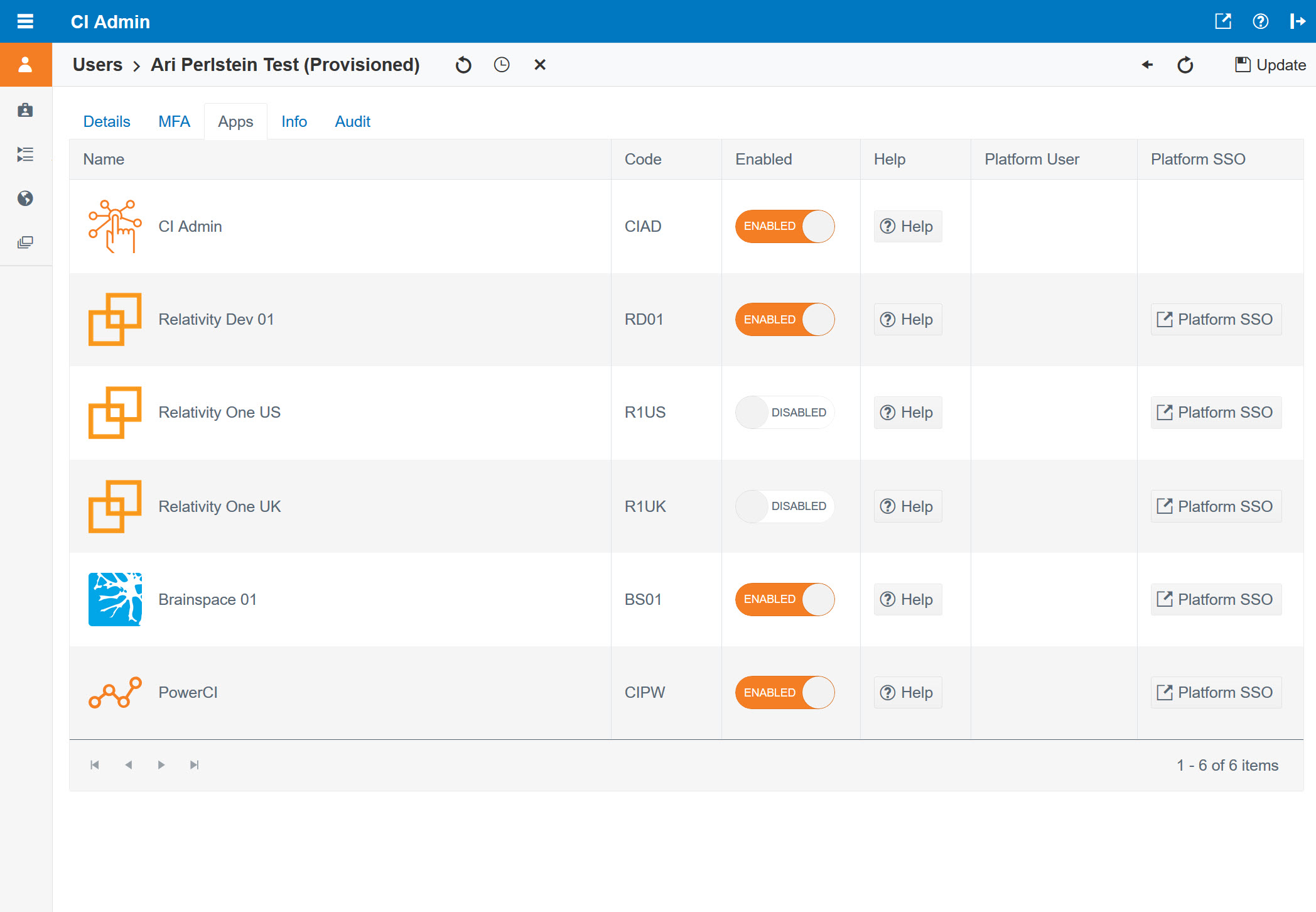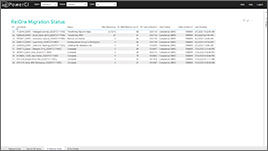 CI Migrate
Compliance
CI Migrate
Compliance
CI Migrate is a single-click automated, scripted process for creating an ARM of a workspace and securely transferring it to RelativityOne. It uses multi-threaded transfer methods and validates files to ensure everything has been transferred correctly.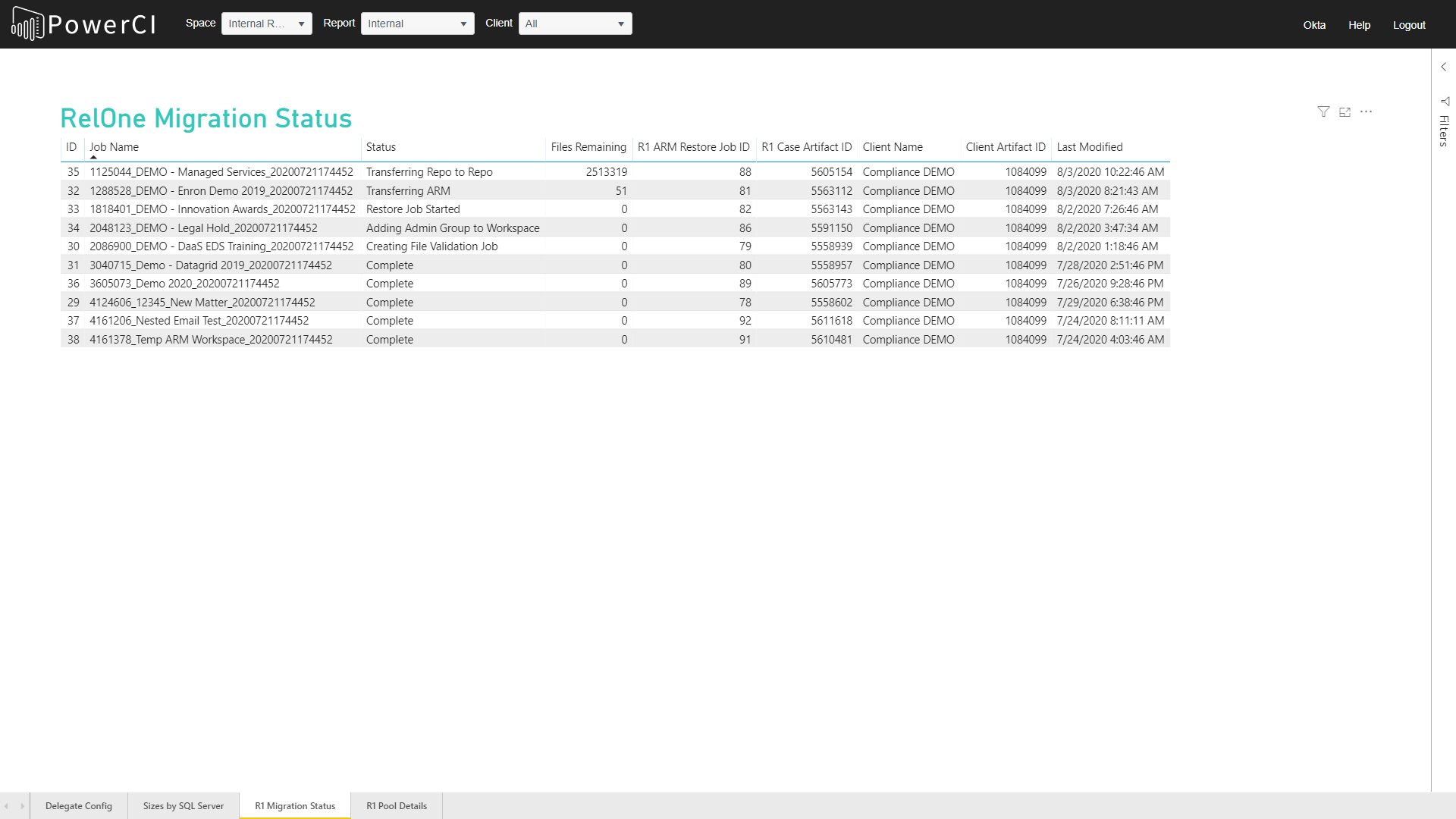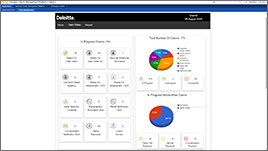 ClaimD
Deloitte Canada
ClaimD
Deloitte Canada
Using custom objects and workflows, Deloitte created an end-to-end claims management application that makes processing claims simpler, easier, and more efficient.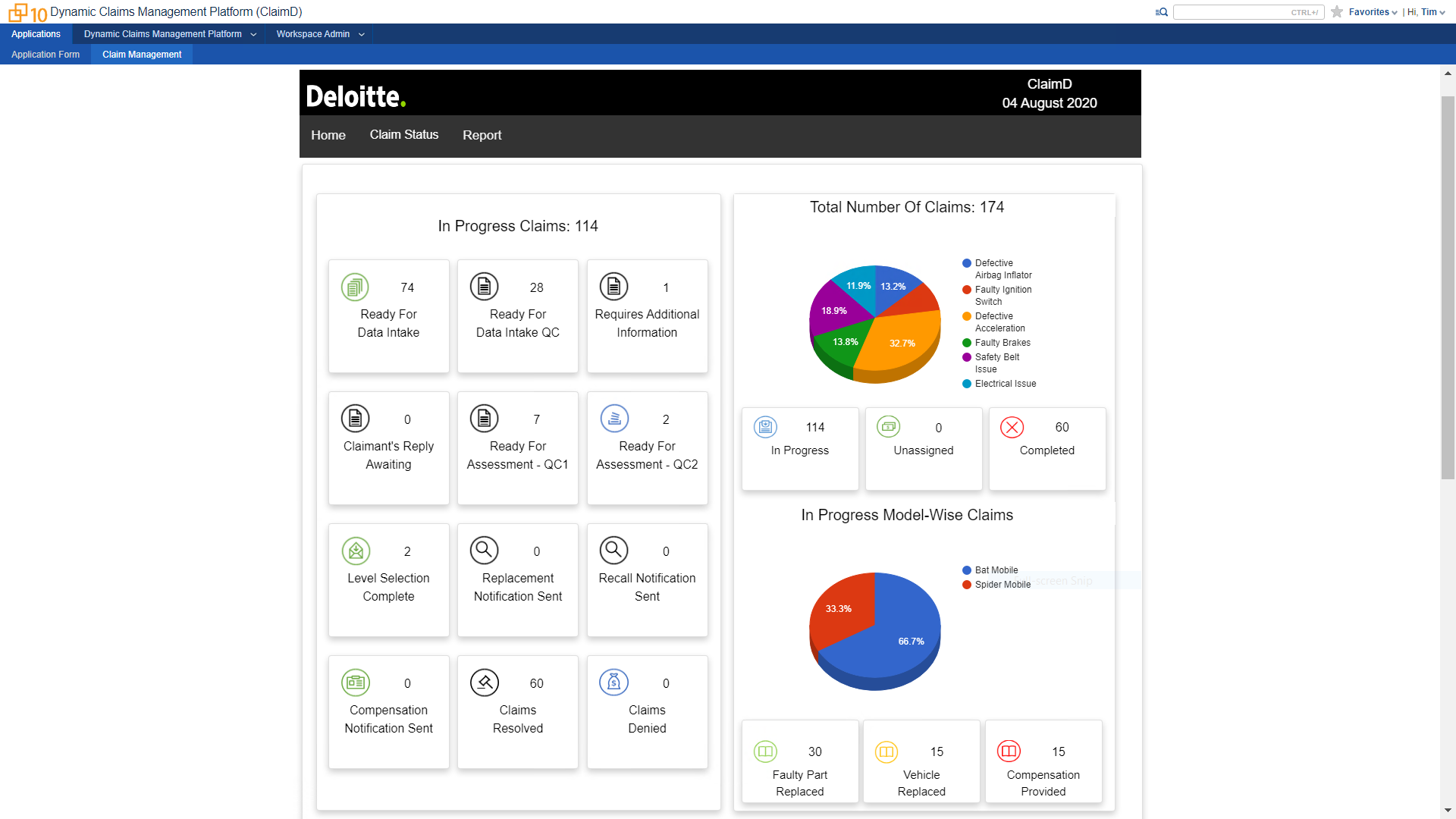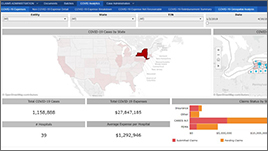 Claims
Deloitte
Claims
Deloitte
The CLAIMS platform enables providers to integrate COVID-19 expense transactions and supporting records, perform analytics to enhance cost recovery, and prepare COVID-19 expense claims for processing.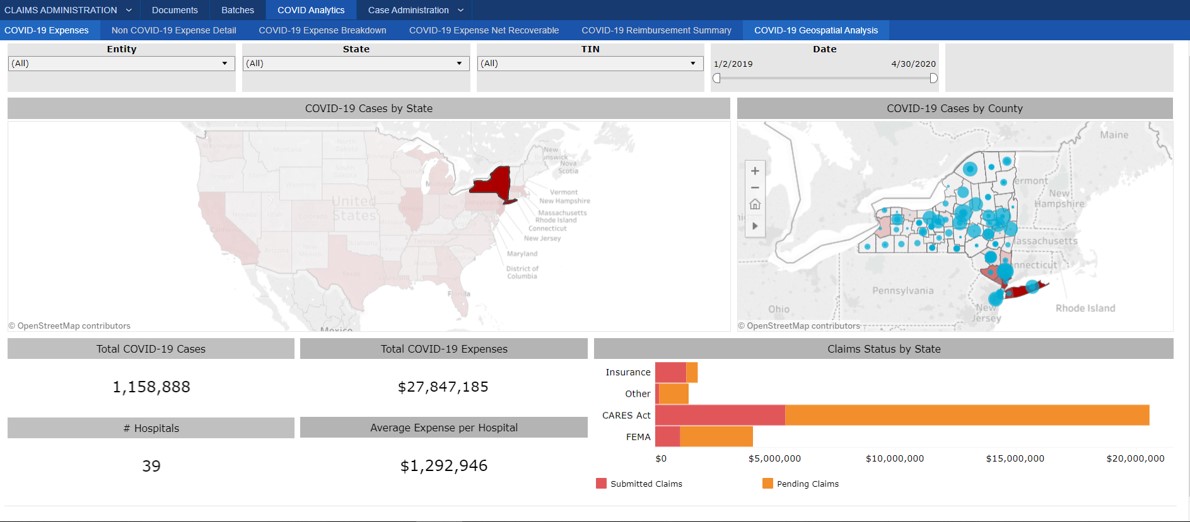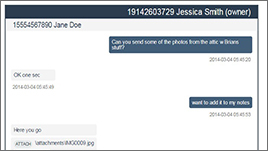 Communication Intelligence
Aon
Communication Intelligence
Aon
Communication Intelligence logically groups individual text and chat messages into single documents and displays content in a user-friendly chat bubble format. Added functionality such as deduplication, message threading, and emoji analysis allows teams to add these data types to their normal review workflows.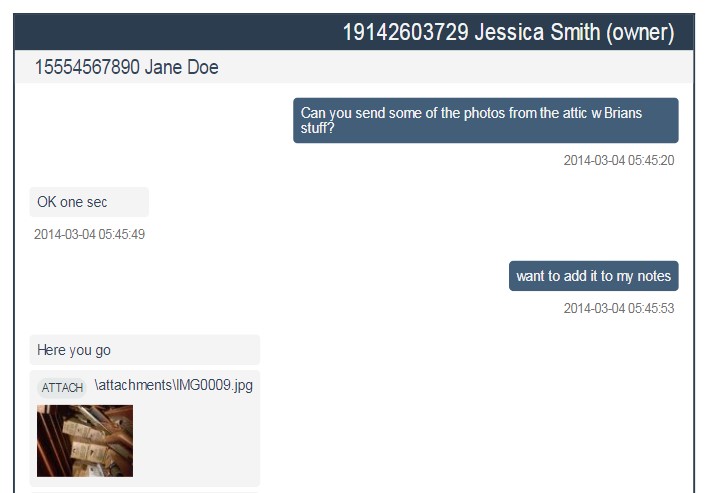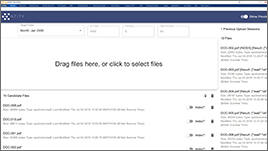 Entity for Trial
Anexsys
Entity for Trial
Anexsys
Entity for Trial alleviates pain points during both bundle and trial preparation. It includes workflows that support the creation of bundles by allowing documents to be quickly tagged and assigned to specific bundles. It identifies duplicate documents across bundles and supports the endorsements and finalization of documents. Documents can be exported from the platform in various formats including combined searchable PDFs with a hyperlinked index. Bookmarks can be added with mark ups and cross referenced for trial. Entity for Trial's viewer also supports a range of annotations from page-level highlights to handwritten notes.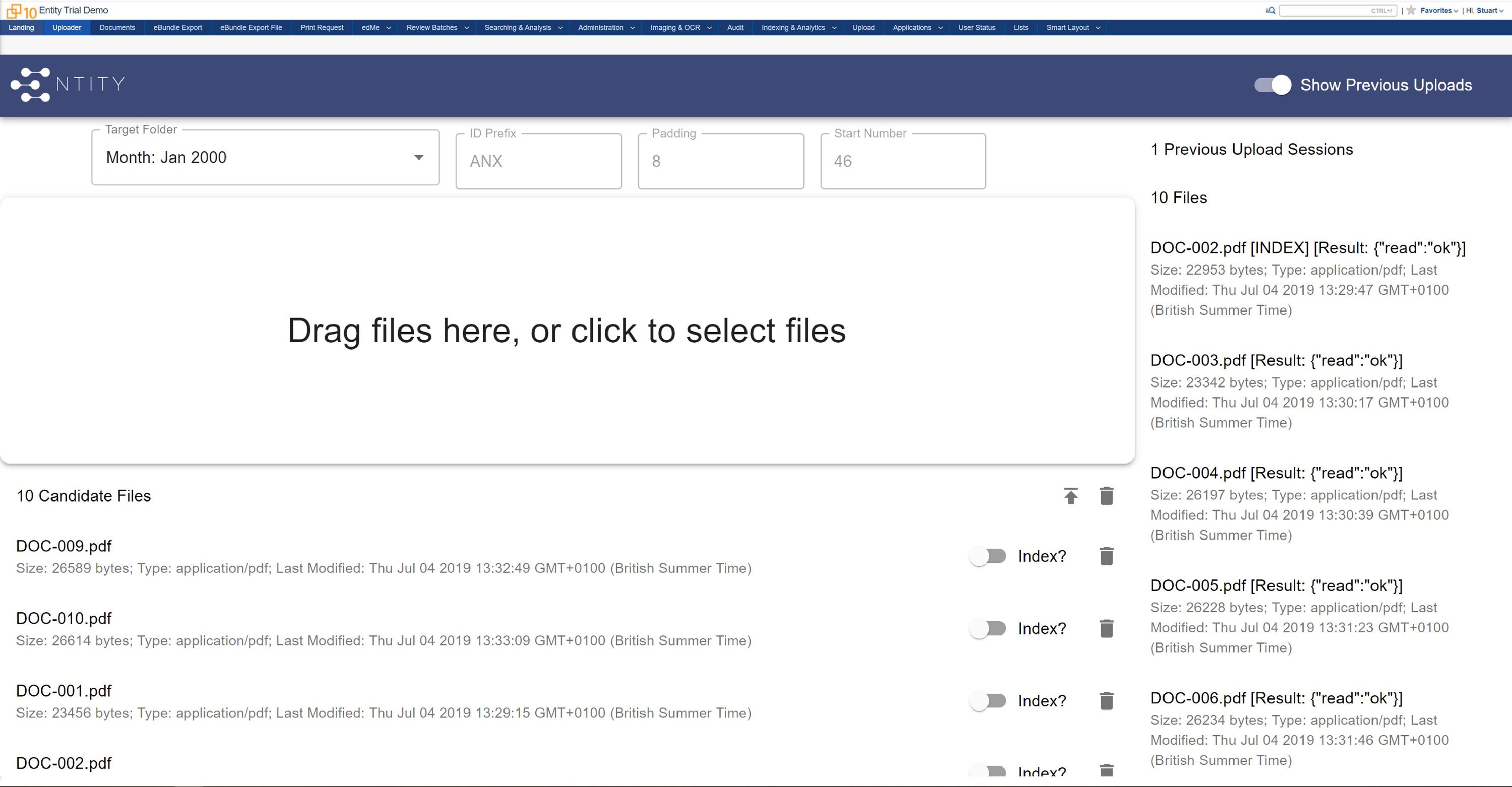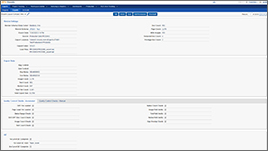 Export QC Wizard
Aon
Export QC Wizard
Aon
QC Wizard eliminates the need for manual checks of production exports. It provides automated production inspection validating files, paths, metadata, and privileged documents. QC Wizard also stores vital production metrics in a custom object within a workspace.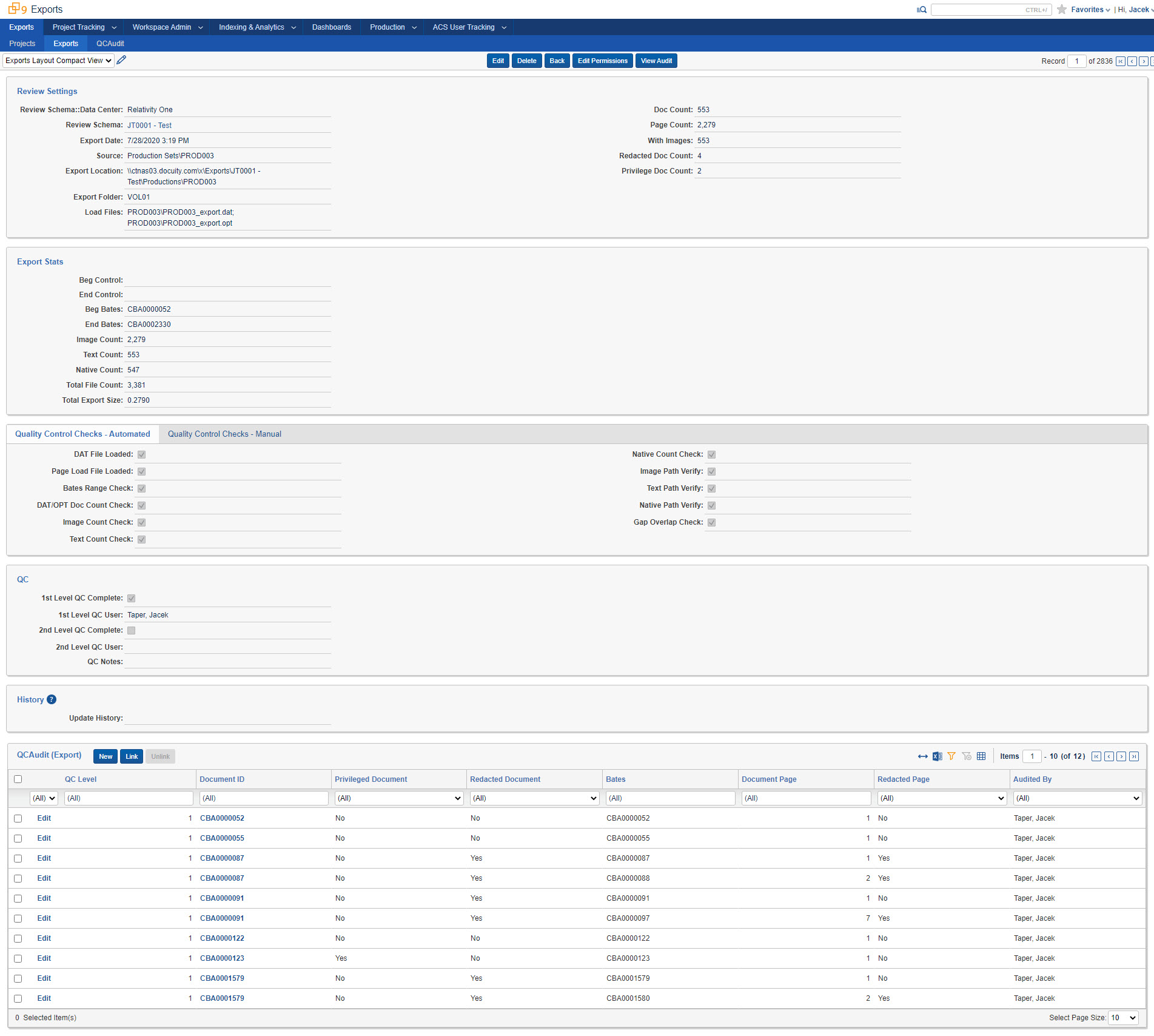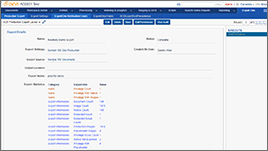 ExportOne
Aon
ExportOne
Aon
ExportOne is an automated solution that provides control and consistency for productions. It greatly reduces post-production work and improves accuracy by utilizing a privilege rules engine, field scrubbing, and family inclusion checks among other features.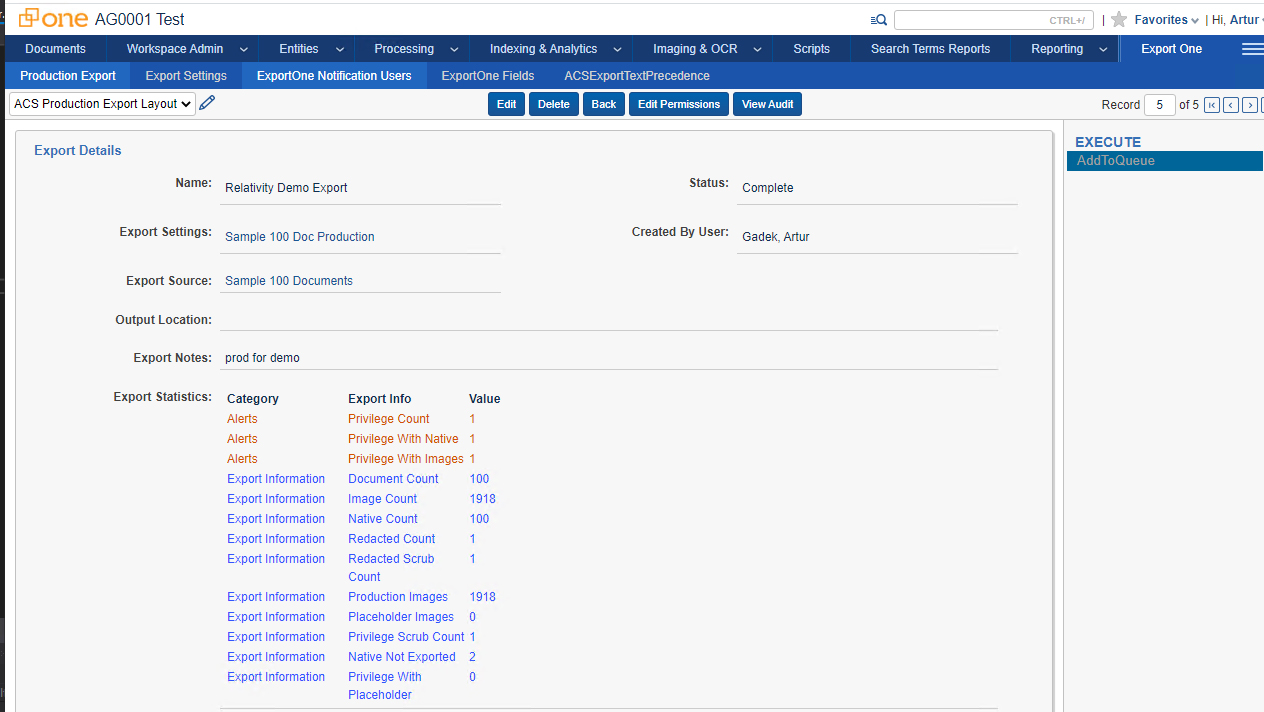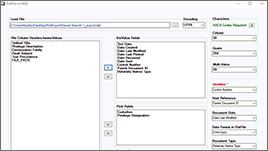 Flat File Viewer
Law In Order
Flat File Viewer
Law In Order
Flat File Viewer is intended to analyze and modify load files. This works on CSVs, DATs and delimited text files. Users can filter, sort and search columns like excel filtering. It also has functions to convert Relativity load files into other Australian exchange formats.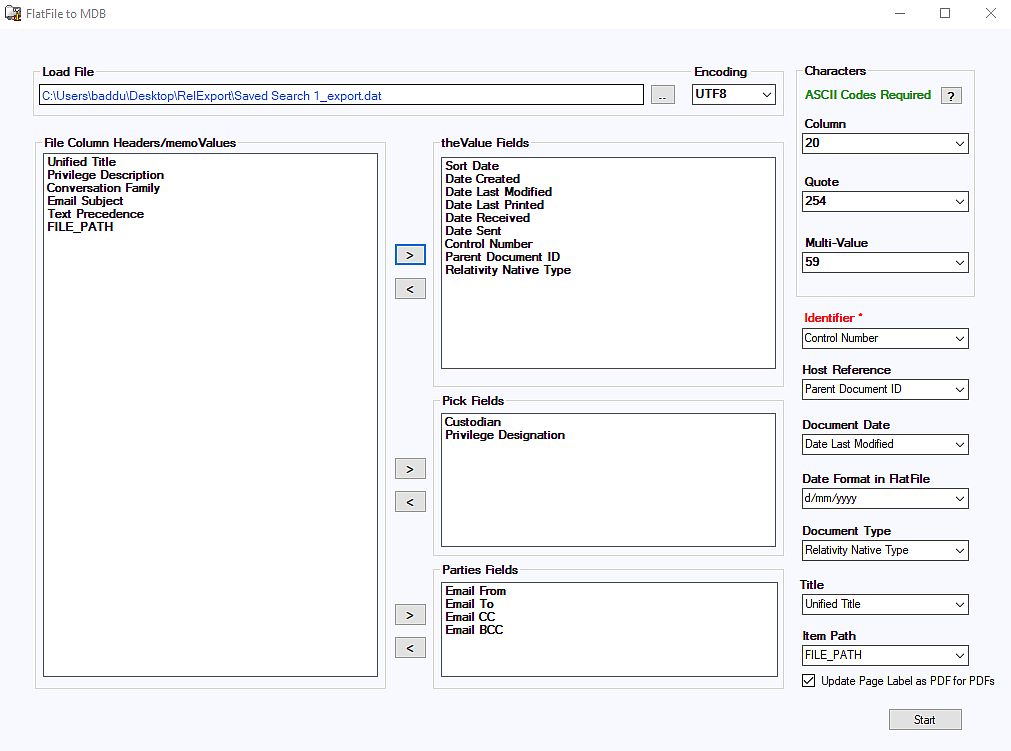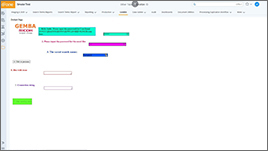 GEMBA
Ricoh Canada
GEMBA
Ricoh Canada
Through a custom page, Gemba allows users to mass export Excels, which are then encrypted and imported back into the workspace without the need of using load files.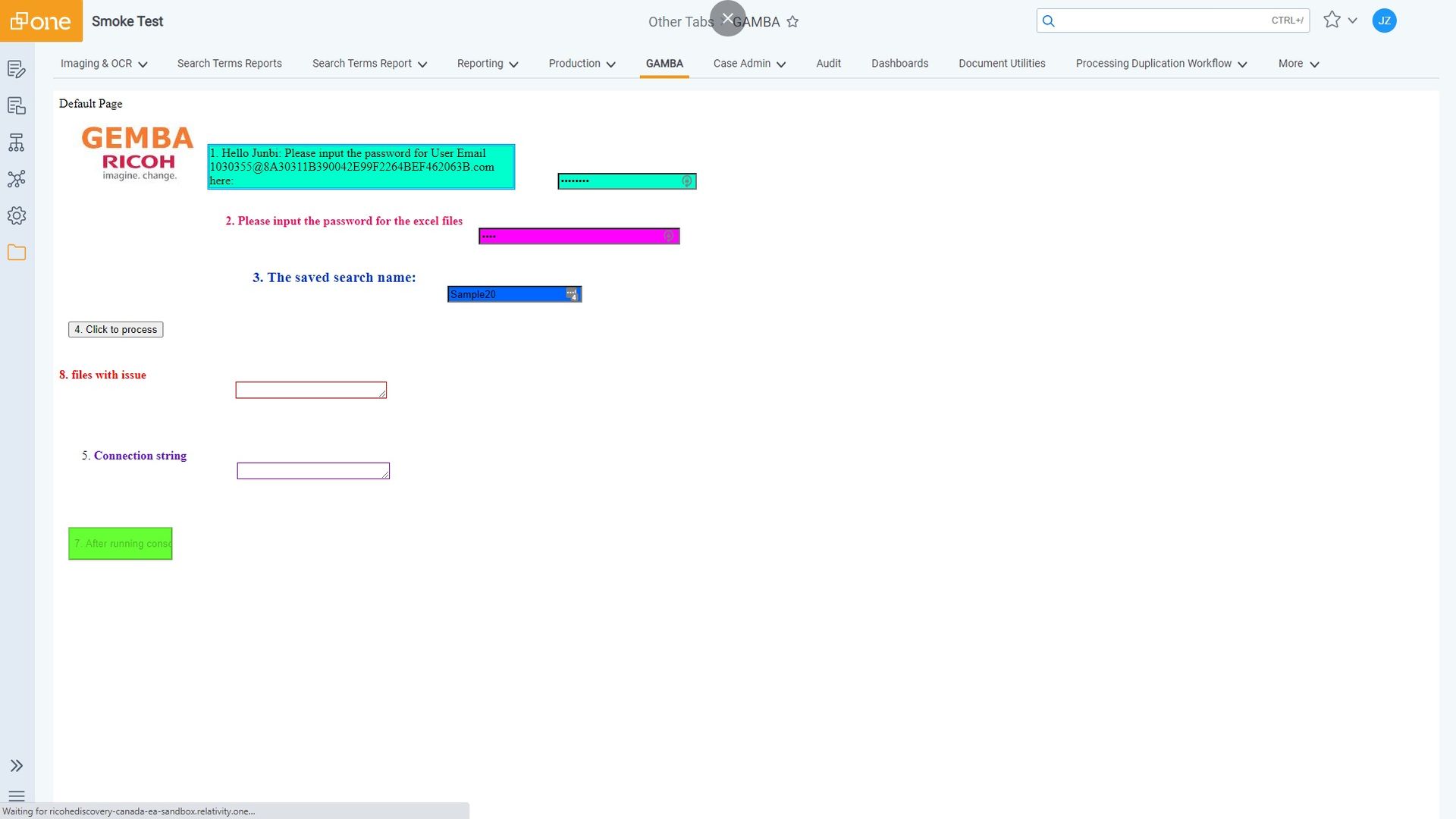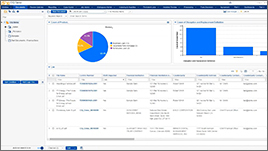 LIBOR Transition
Morae
LIBOR Transition
Morae
Morae provides a more insightful analysis of contracts, helping to facilitate the full LIBOR lifecycle, notably for repapering exercises. This leads to more efficient identification of contracts where notifications to the parties are sufficient and where replacement of clauses with appropriate fallback language is required. Additional capabilities like near duplicate identification, for example, allow clients to make and apply decisions like these in a much more efficient way.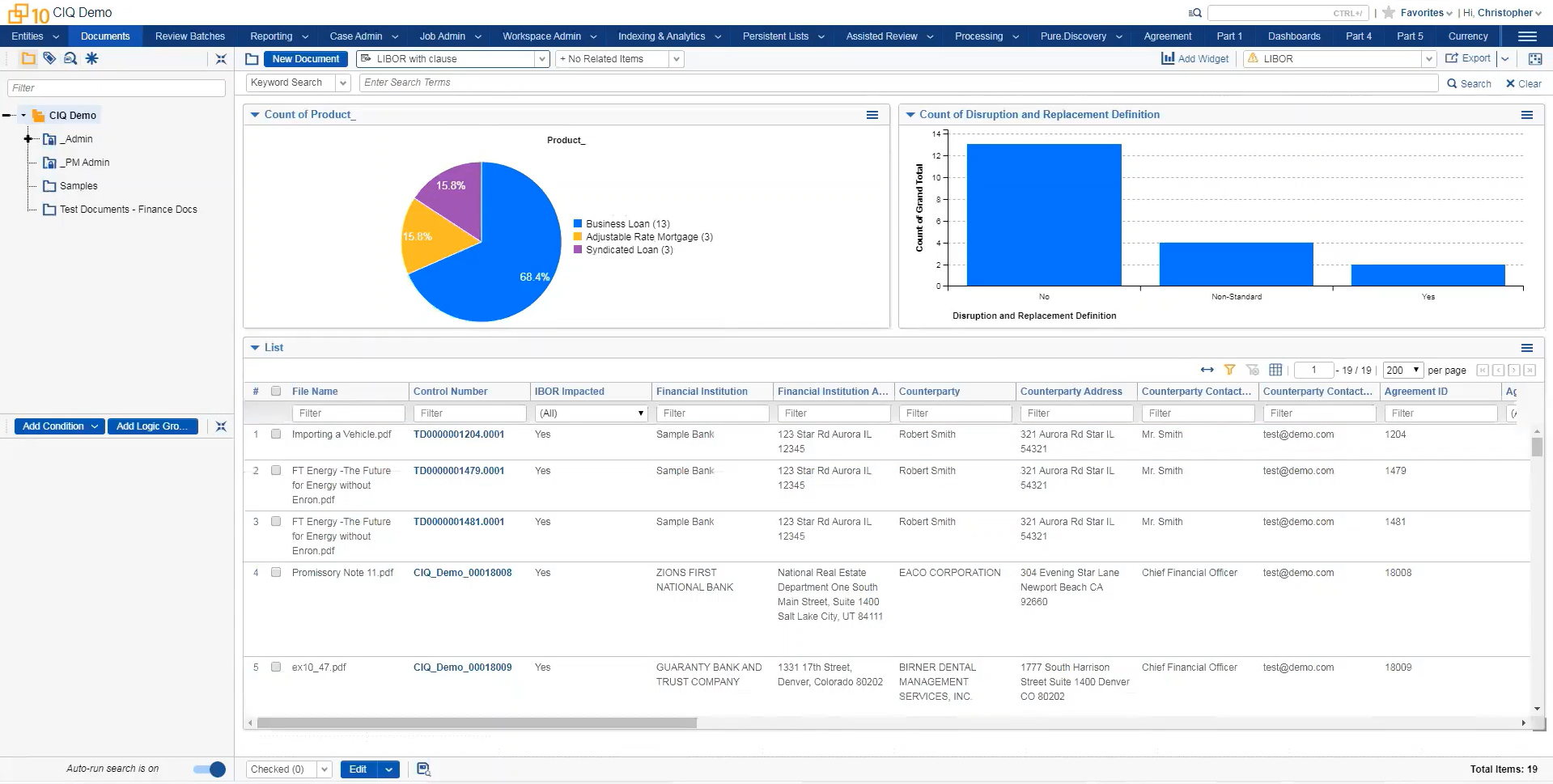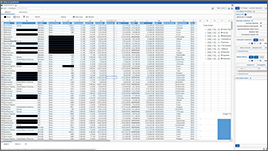 Mask-It
Anexsys
Mask-It
Anexsys
Mask-It automates the identification and redaction of sensitive data and PII across documents.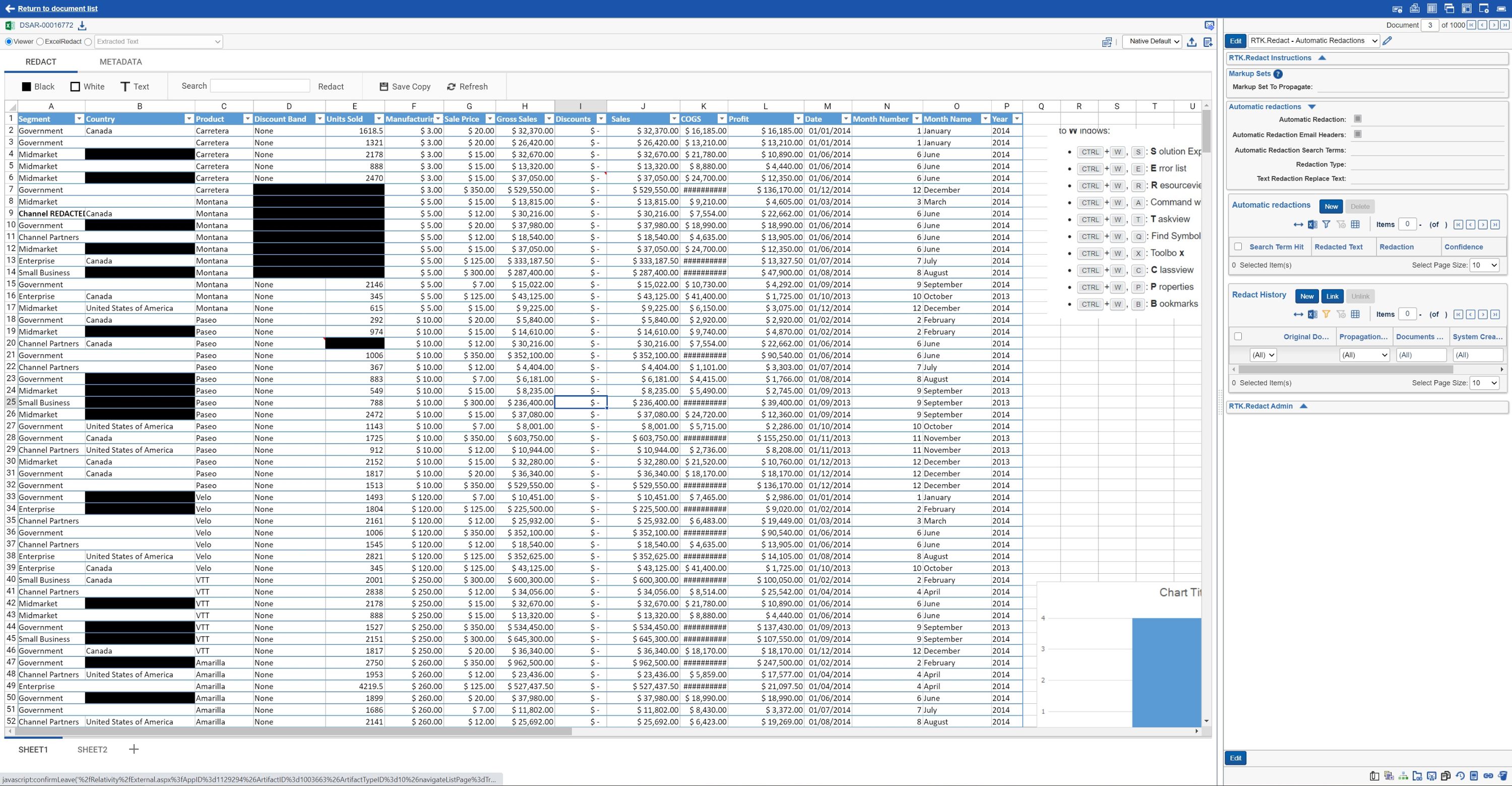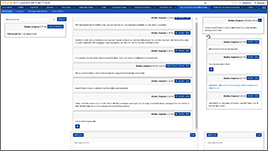 MessengerOne
The MCS Group
MessengerOne
The MCS Group
MessengerOne allows teams to communicate directly within Relativity where conversations are secured, stored within the workspace, and included in an ARM archive in case the messages ever need to be referenced.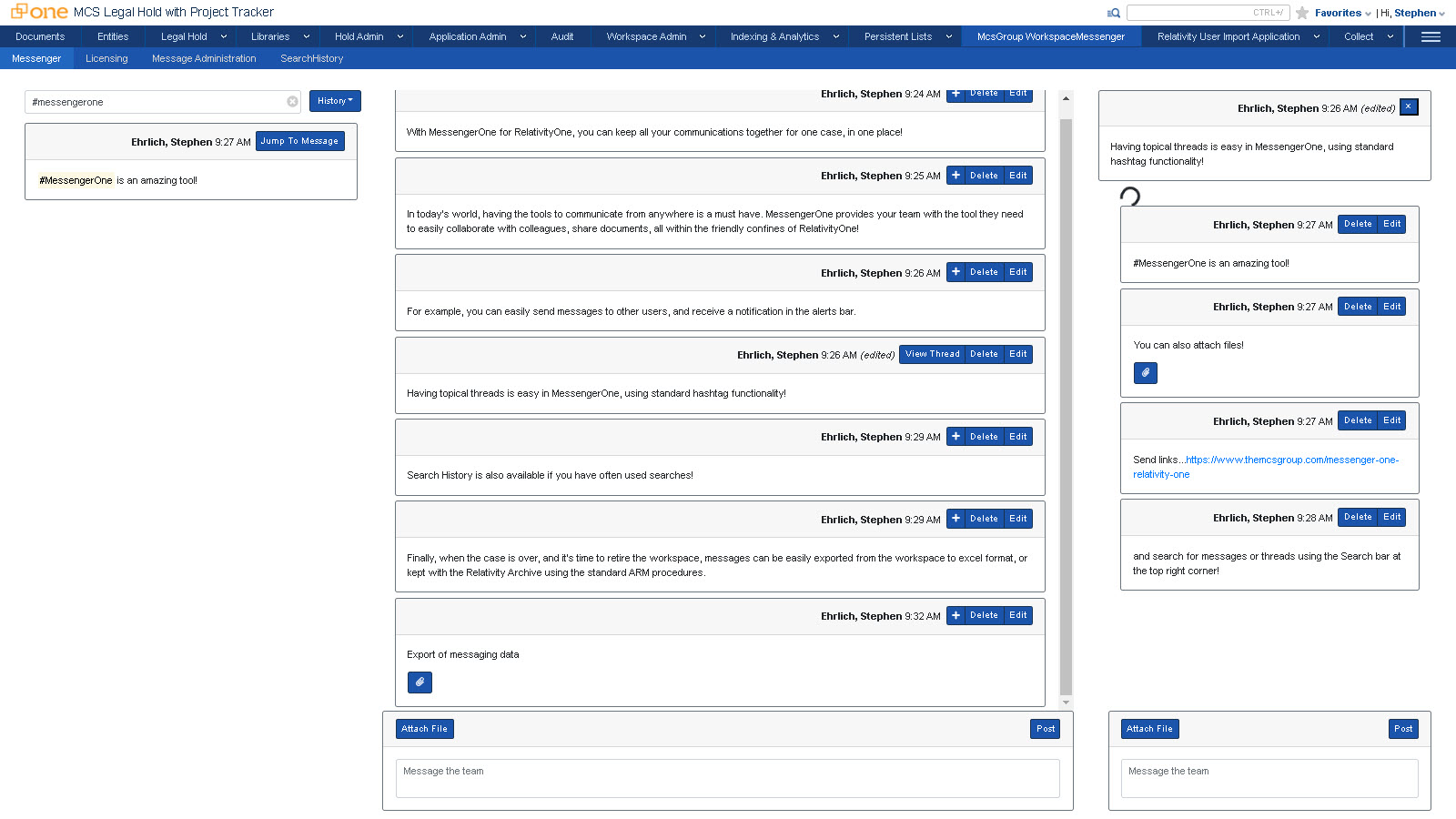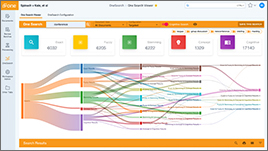 OneSearch
JND
OneSearch
JND
OneSearch provides a single search interface that returns search hits, metrics, and interactive charts for various search query types such as dtSearch, fuzzy, concept and thesaurus. Users can quickly adjust search results to better target the most relevant documents.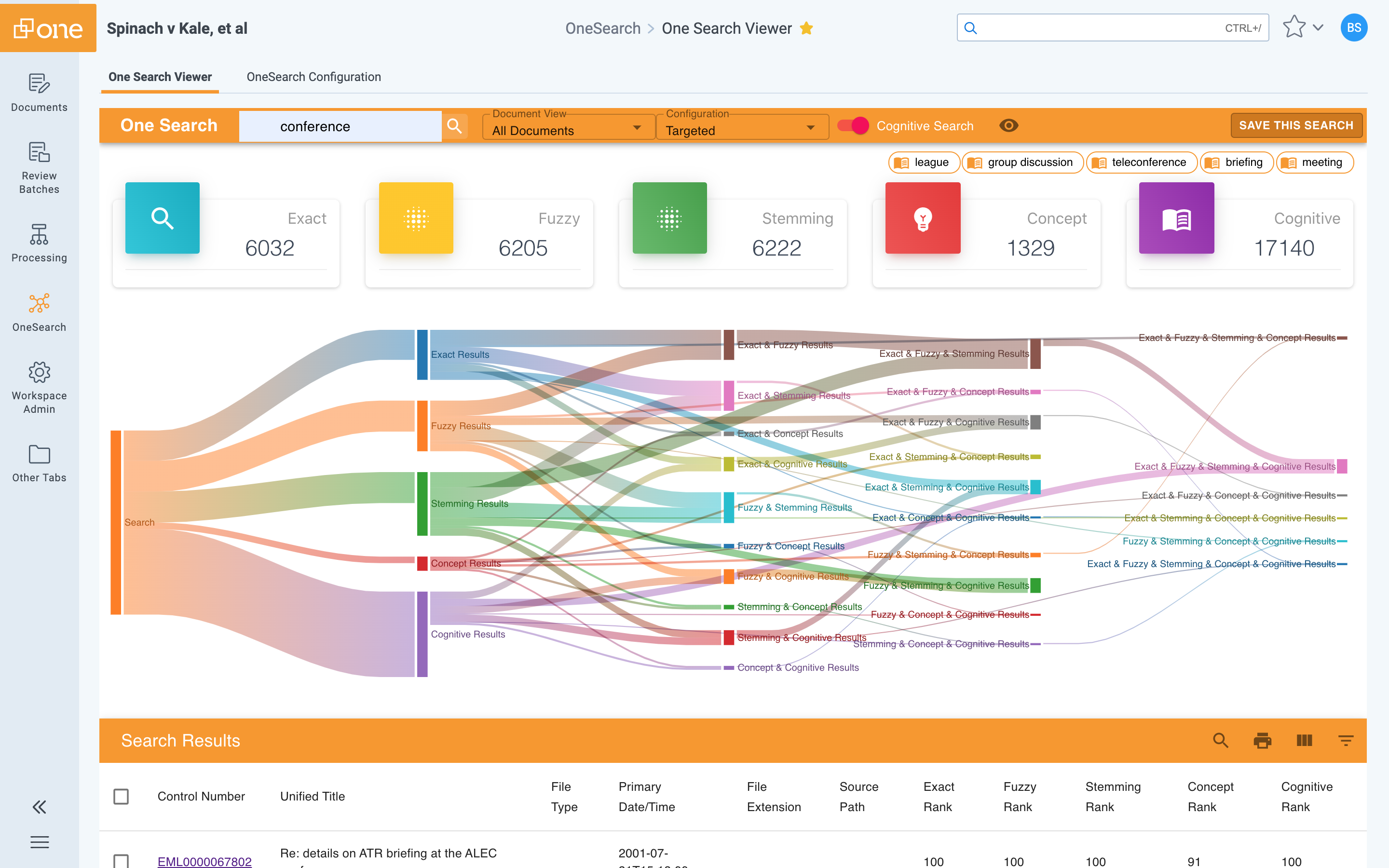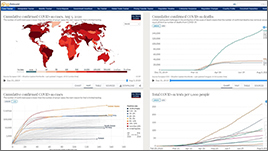 Rebound
EY
Rebound
EY
Rebound is a COVID-19 Command Center that pulls metrics from various sources and updates them regularly. The platform creates a repository that tracks communications, insurance policies, contracts, and other data points.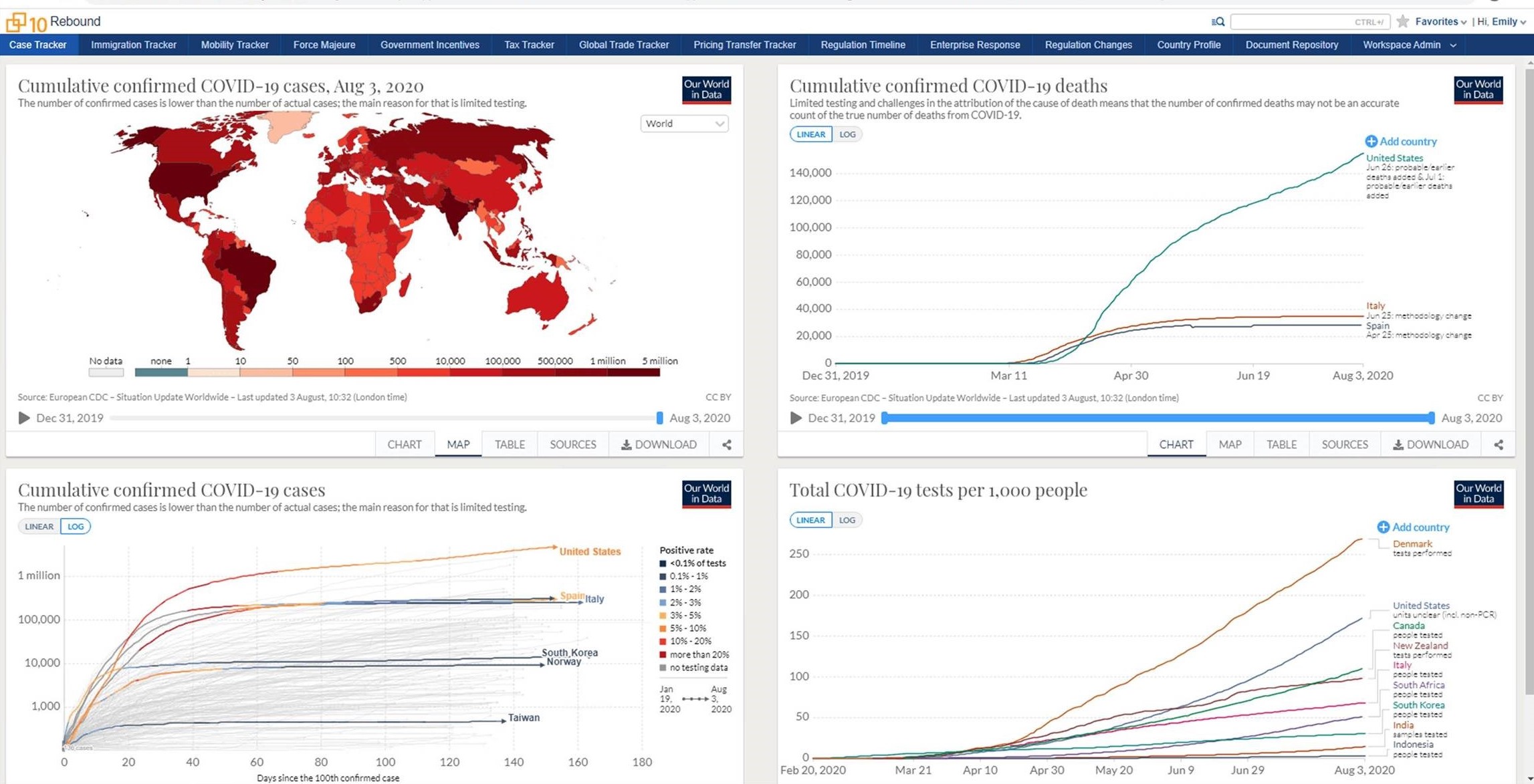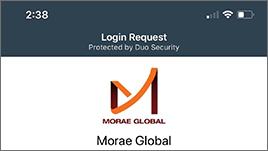 Secure Remote Review
Morae
Secure Remote Review
Morae
To comply with "Social Distancing" mandates due to COVID-19, Morae developed a Secure Remote Review solution for law firm and corporate clients. With 10+ years of remote review experience, Morae allows reviewers to access their environments through a secure tunnel with 2-factor authentication, while maintaining control over access and functionality.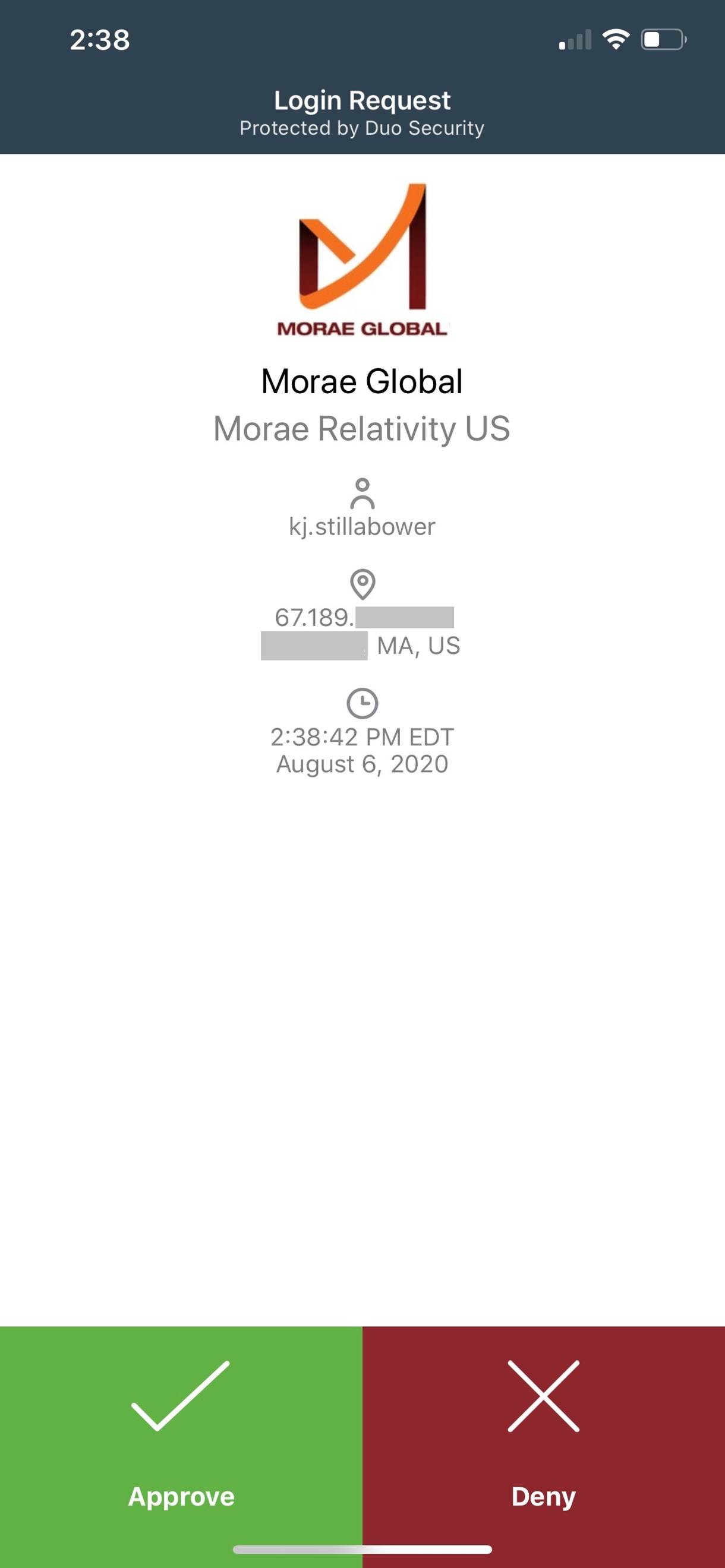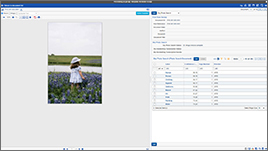 Sky Photo Search
Sky Discovery
Sky Photo Search
Sky Discovery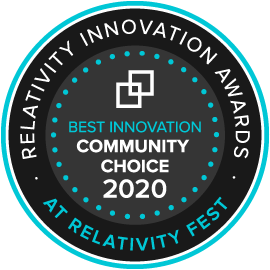 2020 Winner
Best Innovation: Community Choice
Sky Discovery has developed Photo Search to harness the power of Machine Learning and AI to analyze photos. Using advanced algorithms the application is able to identify the content of photos, enabling keyword and field searchability.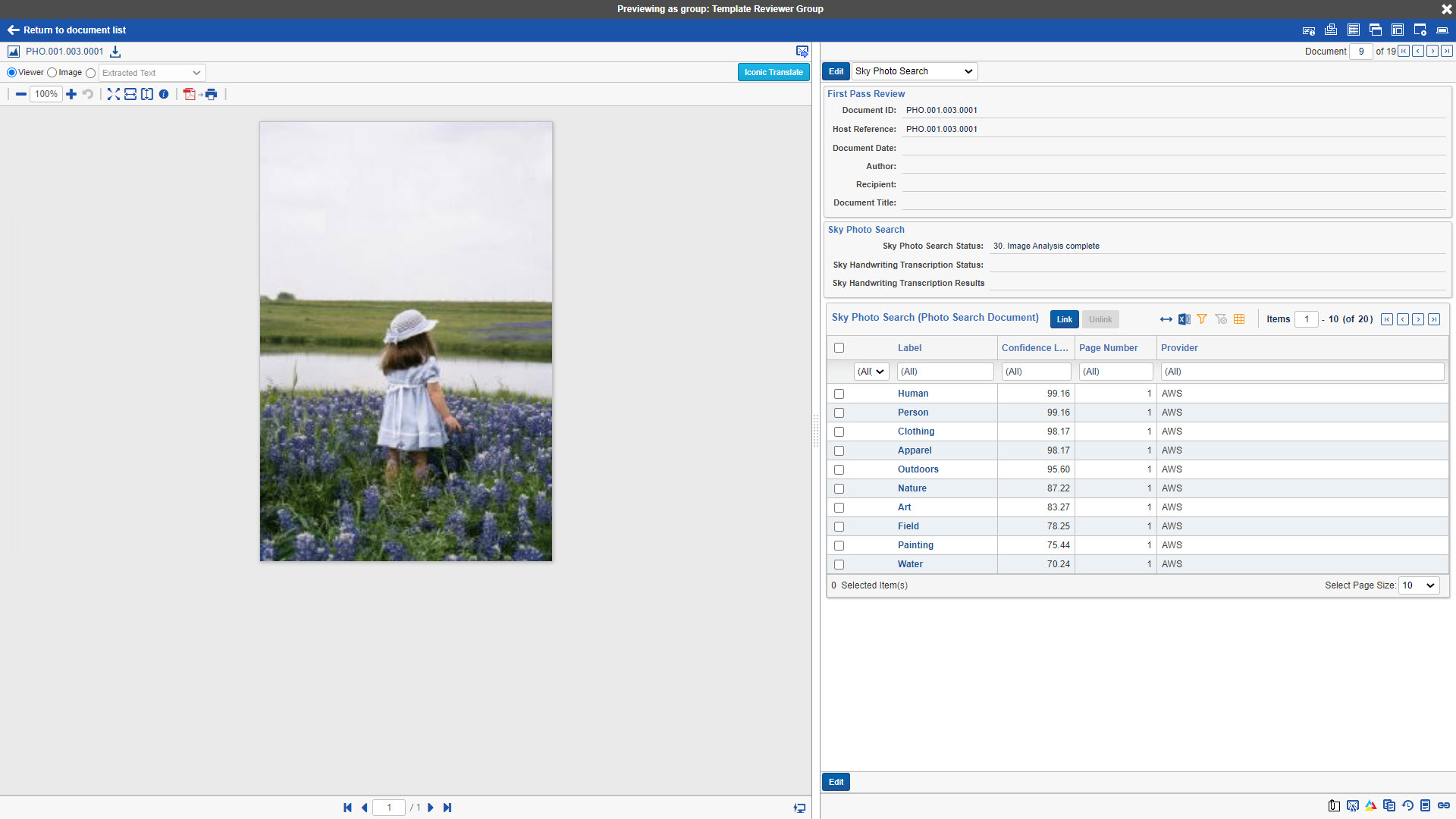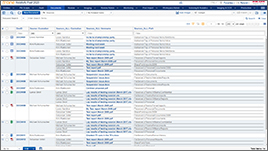 Source Information Tracking
Ricoh Canada
Source Information Tracking
Ricoh Canada
The Source Information Tracking solution allows clients to easily search for files based on the original source path and to find what other data sources the same document has been collected from.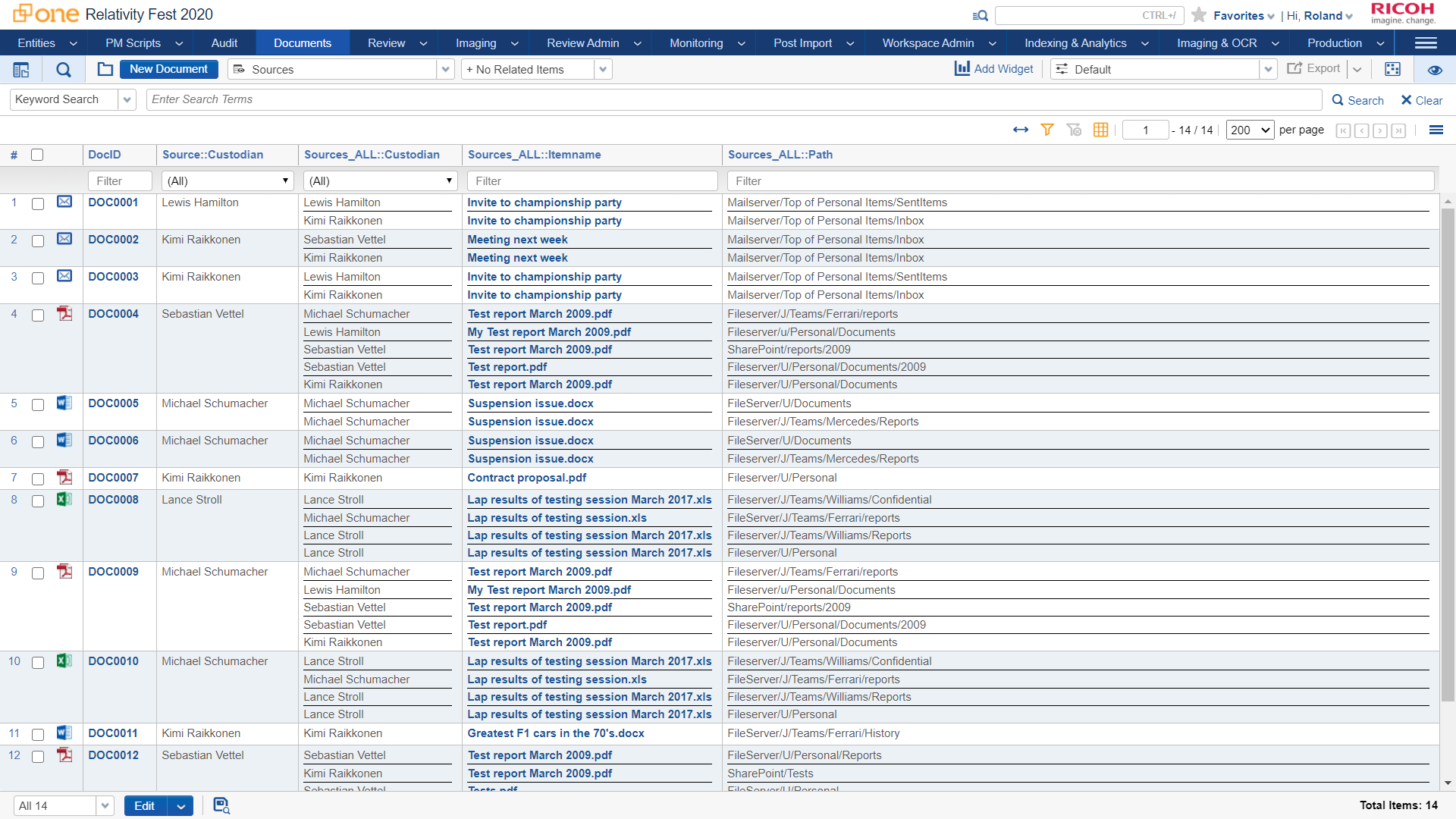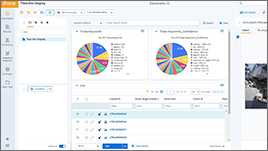 Theia
Special Counsel
Theia
Special Counsel
Theia as an "intelligent document interpreter" that enables clients and case teams to better determine what is contained in their data. It automatically tags and analyzes image content, allowing users to generate meaningful text from pictures.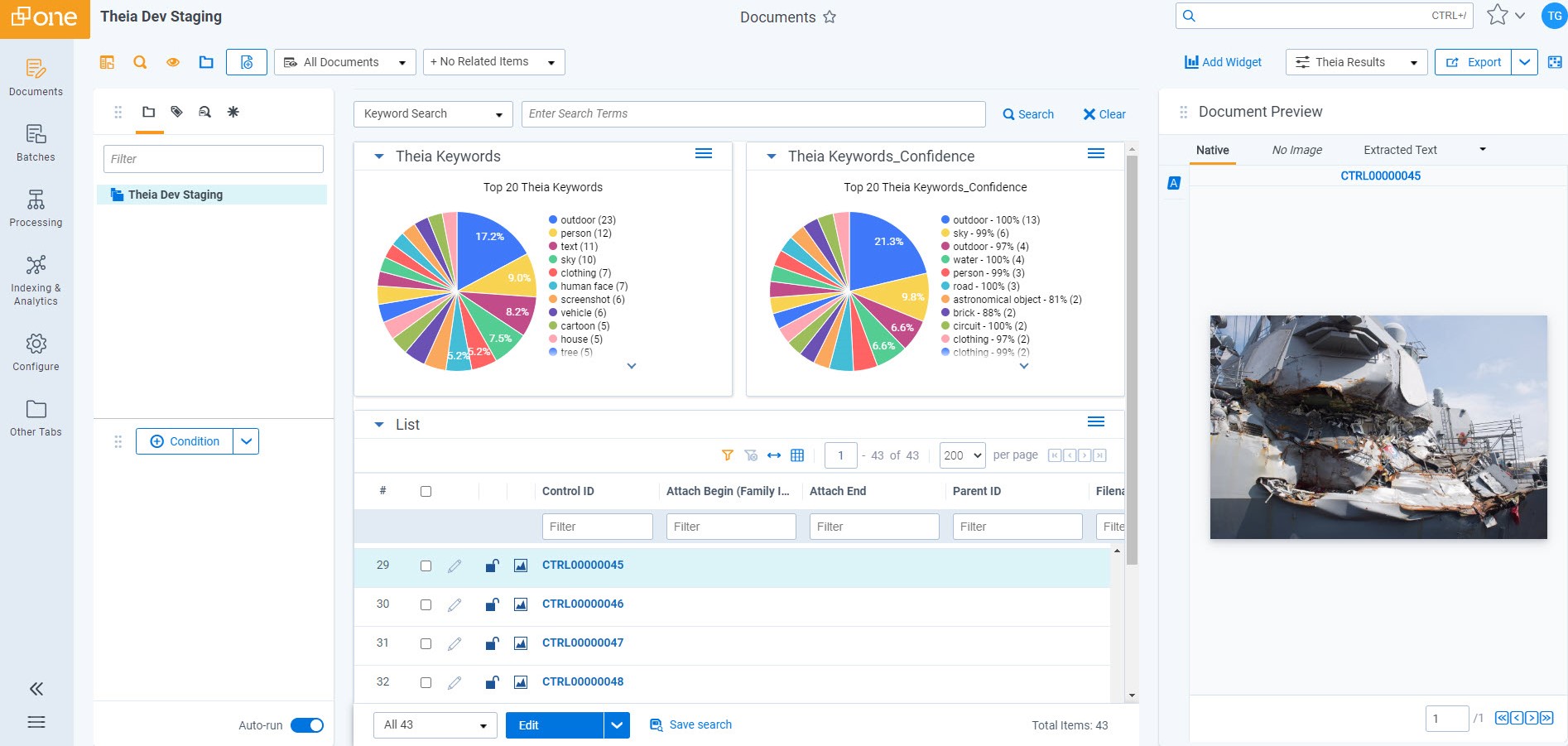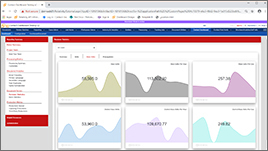 Vu
Contact Discovery
Vu
Contact Discovery
Contact Discovery developed Vu to be a centralized location where workspace data and metrics can be easily accessible and consumed by Relativity users of all experience types.