Innovation Awards
Each year at Relativity Fest, we recognize organizations and individuals who build innovative solutions, break down barriers for technology in the practice of law, move e-discovery forward, and take Relativity to the next level.
Congratulations to the 2020 Relativity Innovation Awards winners.
Learn more about the winners below.
Technology Categories
The technology categories celebrate organizations that use the Relativity platform in creative ways—solving difficult or unique challenges within and outside of e-discovery.
2020 Submissions
Check out all the groundbreaking apps and innovations submitted for the 2020 tech awards.
Learn More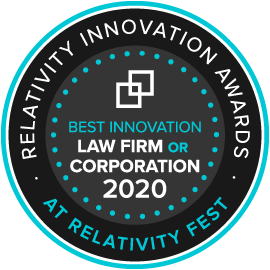 CheckMate | Herbert Smith Freehills
Best Innovation: Law Firm or Corporation
2020 Winner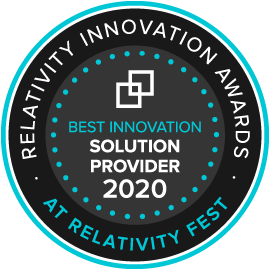 Audio Discovery | Deloitte UK
Best Innovation: Solution Provider
2020 Winner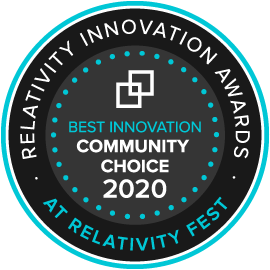 Sky Photo Search | Sky Discovery
Best Innovation: Community Choice
2020 Winner
People Categories
The individual categories recognize people who champion legal technology and advocate for those who use, manage, build, and innovate on top of Relativity.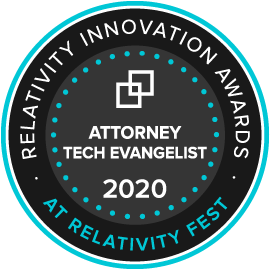 Attorney Tech Evangelist
Kate Bauer
Manager of e-Discovery Services, Steptoe & Johnson LLP
2020 Winner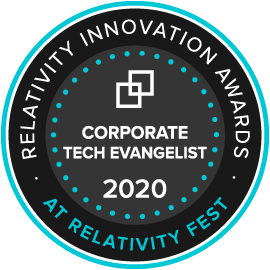 Corporate Tech Evangelist
Jada Payne
e-Discovery Team Lead, Voya Financial
2020 Winner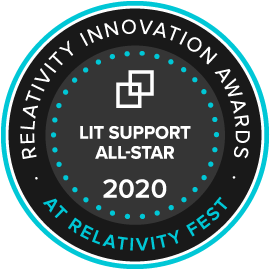 Lit Support All-Star
Rachel McAdams
e-Discovery Technology Specialist, A&L Goodbody
2020 Winner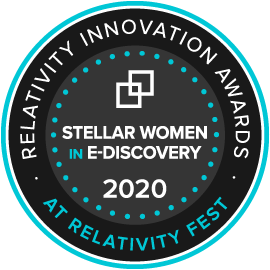 Stellar Women in e-Discovery
Kenya Parrish-Dixon
General Counsel & Chief Operating Officer, Empire Technologies Risk Management Group
2020 Winner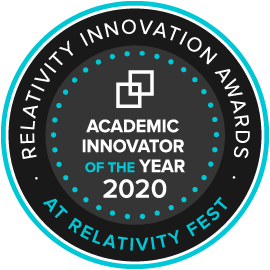 Academic Innovator of the Year
Joseph Vallette
Adjunct Professor, Molloy College
2020 Winner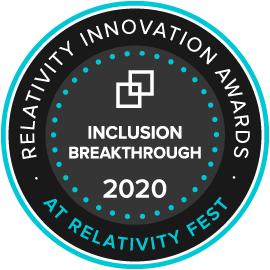 Inclusion Breakthrough of the Year
Maribel Rivera
Senior Director, Association of Certified E-Discovery Specialists, ACEDS
2020 Winner