Best Innovation: Community Choice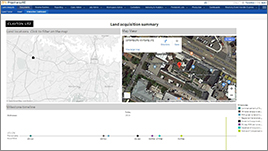 AcquiRE
Clayton Utz
AcquiRE
Clayton Utz
Tasked with performing due diligence on 3,500 properties, Clayton Utz deployed AcquiRE. The solution enables them to implement integrations that analyze assets and tenant agreements, and track the progress of each land acquisition.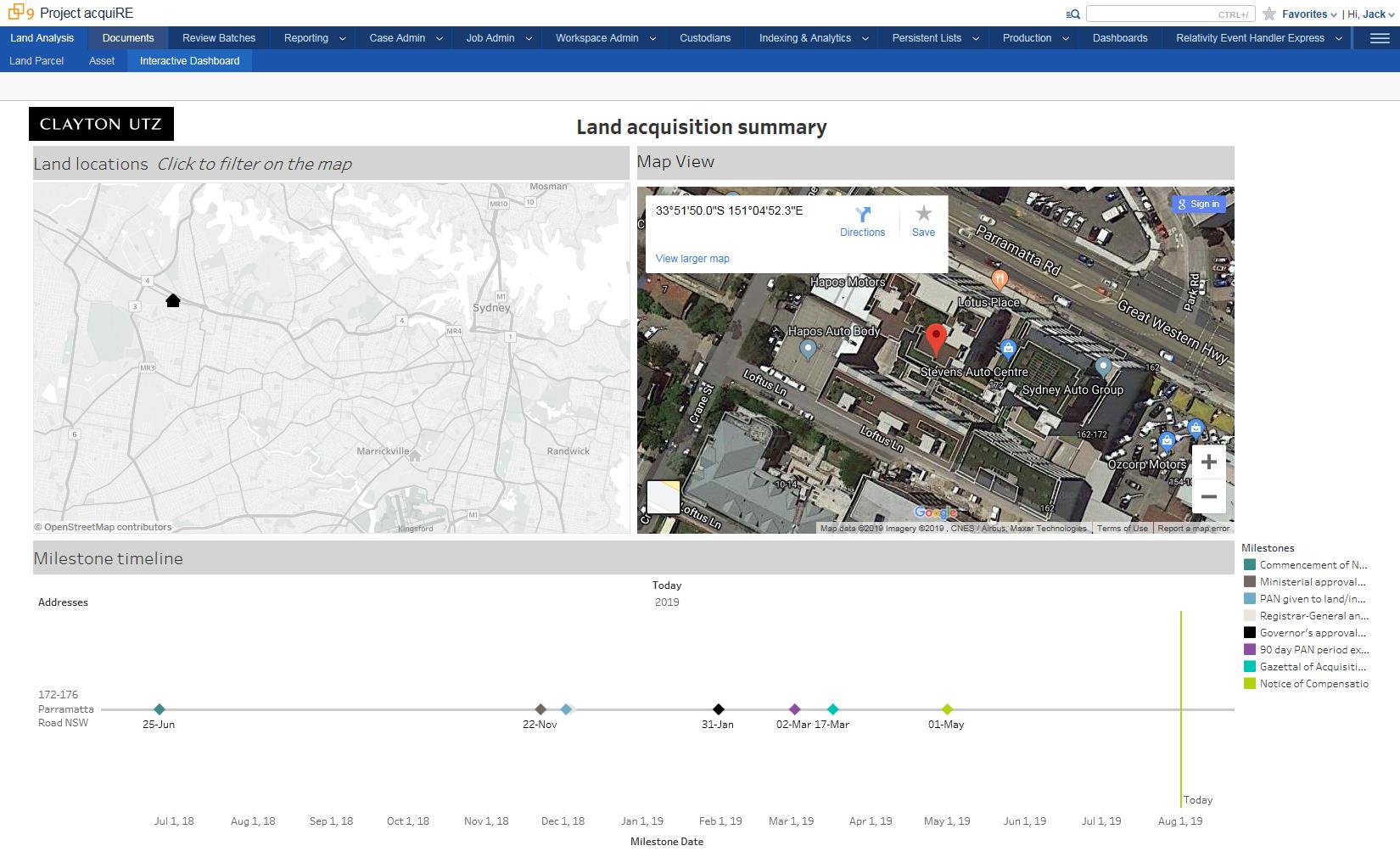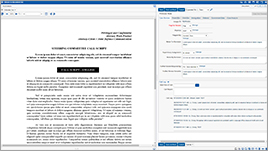 Adapting E-Discovery Tool to Reunite Separated Families
Paul, Weiss
Adapting E-Discovery Tool to Reunite Separated Families
Paul, Weiss
Paul, Weiss chaired a committee to determine the immigration preferences of parents deported from the US and separated from their children. After receiving roughly 26 spreadsheets containing critical, but often incomplete, data, they developed a workspace to track call logs, linked child records to their parents, and integrated weekly government data updates. This allowed them to reunite hundreds of children and identify parents with legitimate asylum claims.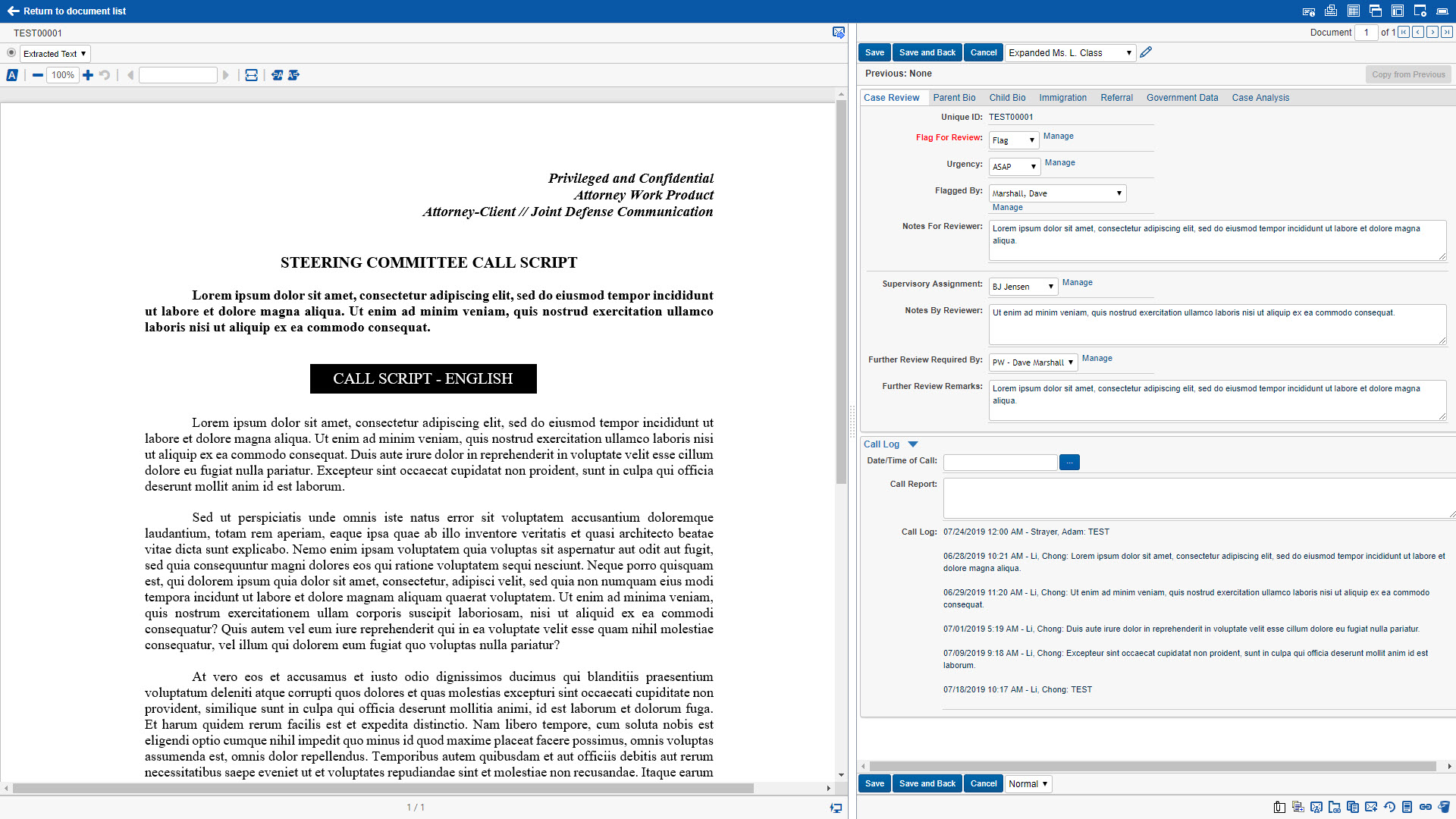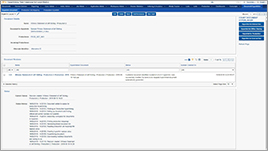 Advanced Hyperlink Generator
Fried Frank
Advanced Hyperlink Generator
Fried Frank
Using their Advanced Hyperlink Generator (AHG), Fried Frank was able to extract Relativity DocIDs from pleadings, create document sets within Relativity, generate offline ZIP files, and hyperlink pleadings back to Relativity. Once documents have been produced, AHG automatically substitutes DocIDs in pleading for bates numbers and hyperlinks the pleadings to offline ZIP files of the production images.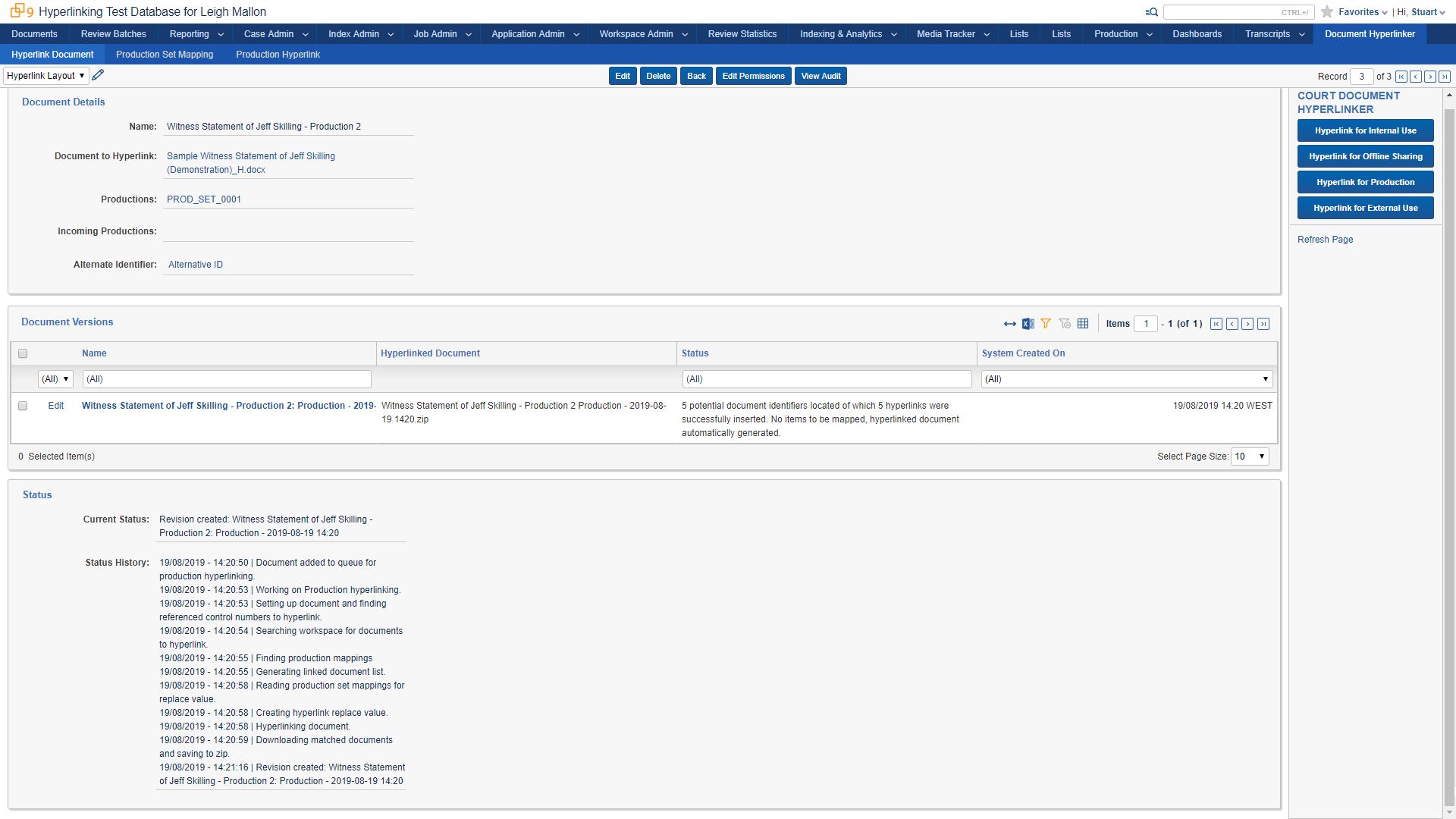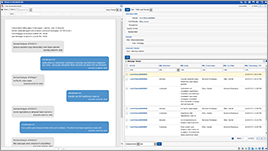 ConTXT
RVM
ConTXT
RVM
Review of mobile messages can be an unwieldly process. Data lacks structure, versions of iOS can change, and new mobile communication applications surface each week. To combat this, RVM developed ConTXT, allowing users to view mobile messages and metadata in a structured and consistent format.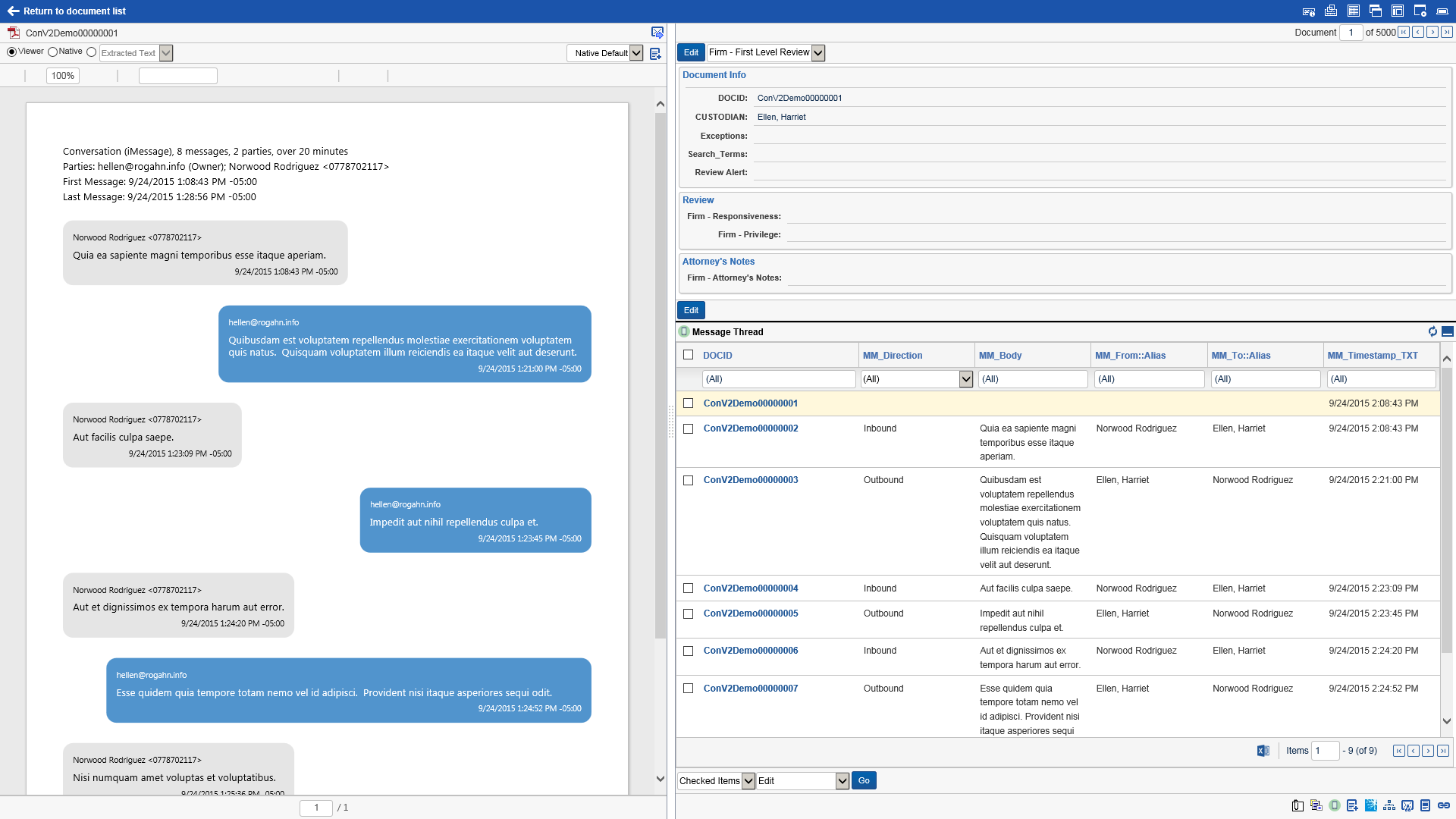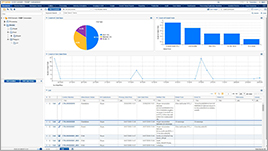 Convert
CDS
Convert
CDS
CDS Convert allows users to convert data from mobile phone, chat, and social media applications into the new RSMF Format, making it easy to review, redact and disclose, all within the Relativity platform.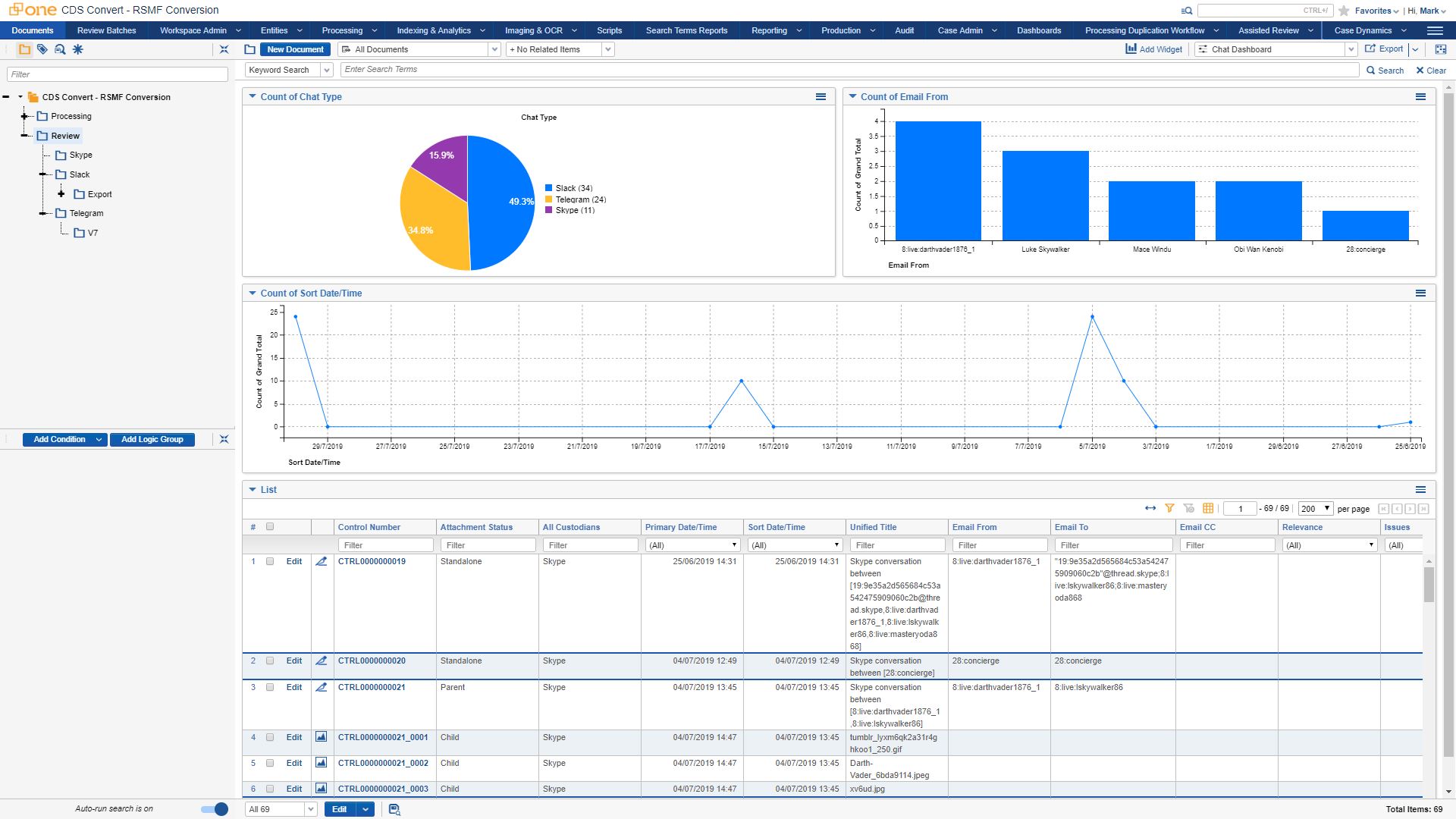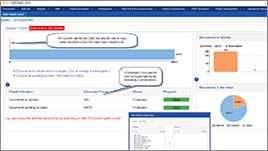 Data Visualization Utility
Control Risks
Data Visualization Utility
Control Risks
Mobile and search term reports are often reduced to Excel spreadsheets that can be rich in content. Data Visualization Utility is directly built into Relativity and allows users to review various data sources in a visual, flexible, interactive way. Users can examine communication trends, URL sites, and access location information within minutes.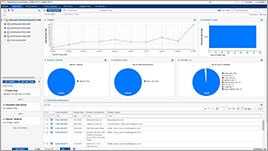 DSAR/PII Toolkit
Simmons & Simmons
DSAR/PII Toolkit
Simmons & Simmons
As a result of new regulations, organizations are seeing an increase of Data Subject Access Requests, forcing teams to perform search and analysis on large amounts of data in a short time frame. DSAR/PII Toolkit provides technical and workflow solutions that can customize how DSARs are managed, enabling teams to more quickly identify, redact, and produce relevant data.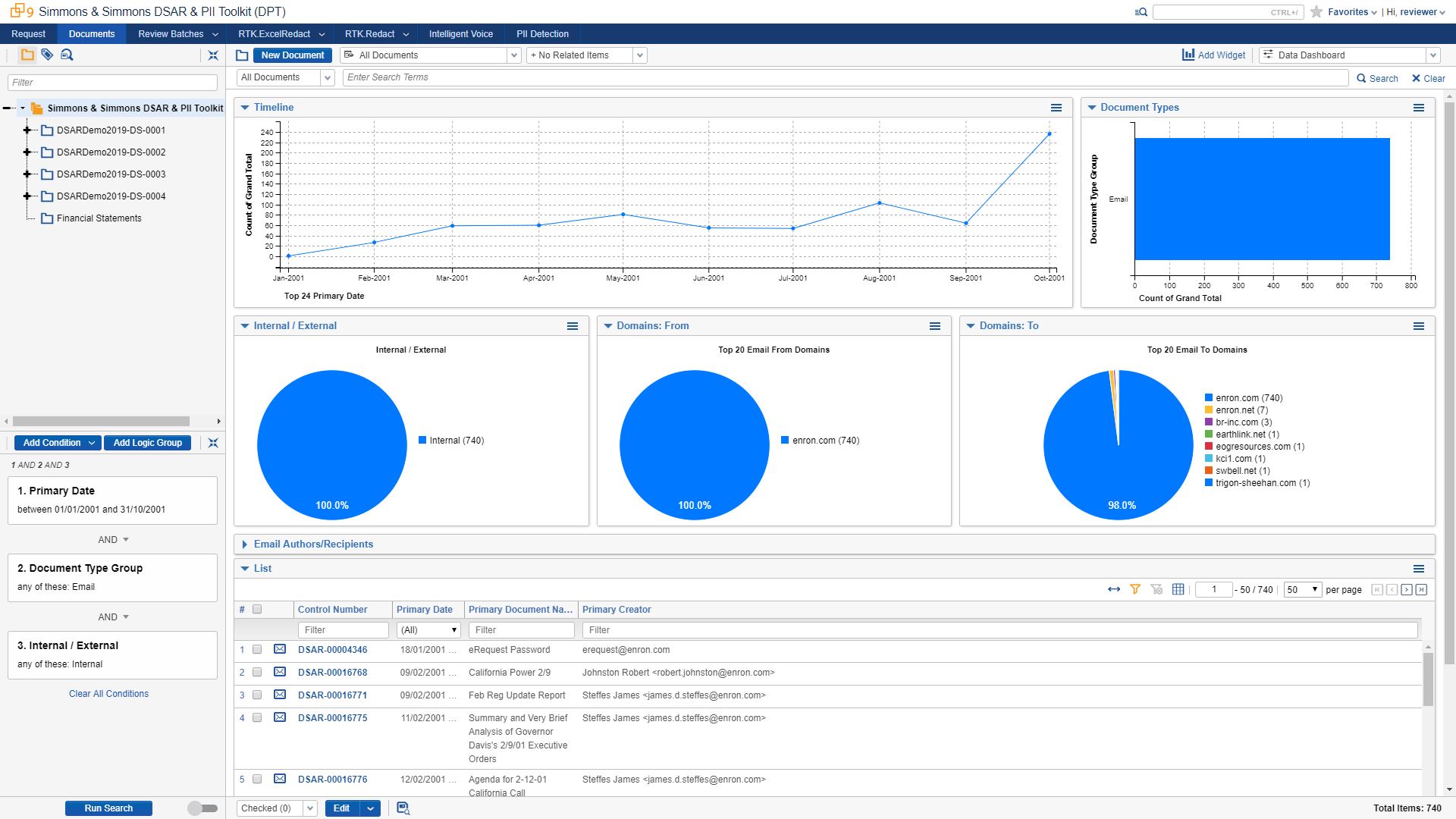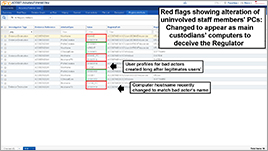 Forensic View
Accuracy
Forensic View
Accuracy
Using digital investigation techniques, Forensic View turns challenges into advantages, uncovering what bad actors may be hiding. By identifying deletion spikes, PC swaps, and USB reformatting, among other red flags, Forensic View is able to jumpstart an investigation and discover the hidden truth.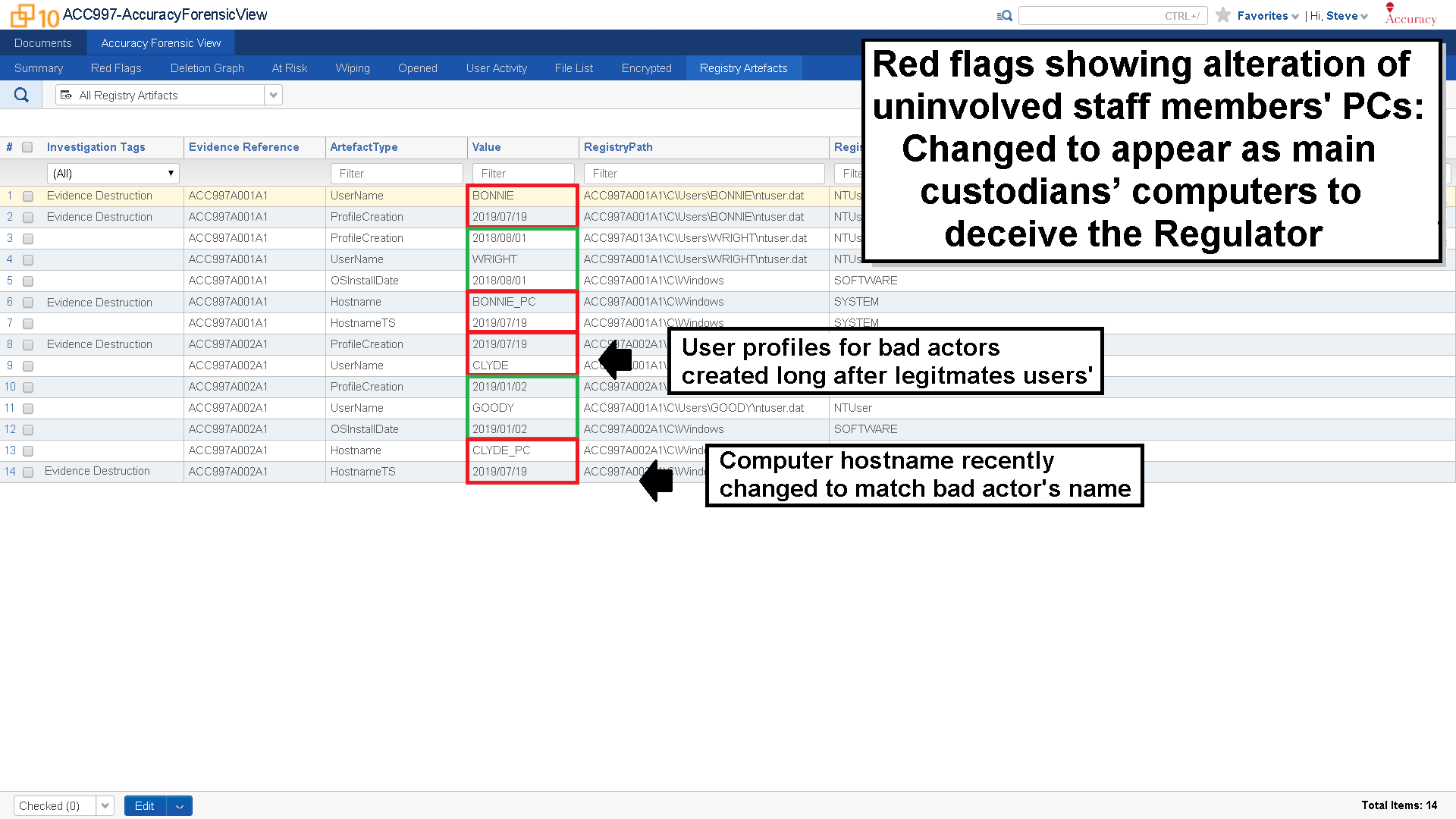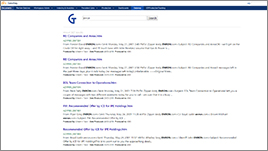 Gateway
Gilbert + Tobin
Gateway
Gilbert + Tobin
Gateway enables a Google-like searching architecture from directly within Relativity. This allows even the most novice of users to quickly and easily search within a workspace. The application saves clients numerous hours that would otherwise be spent on support efforts.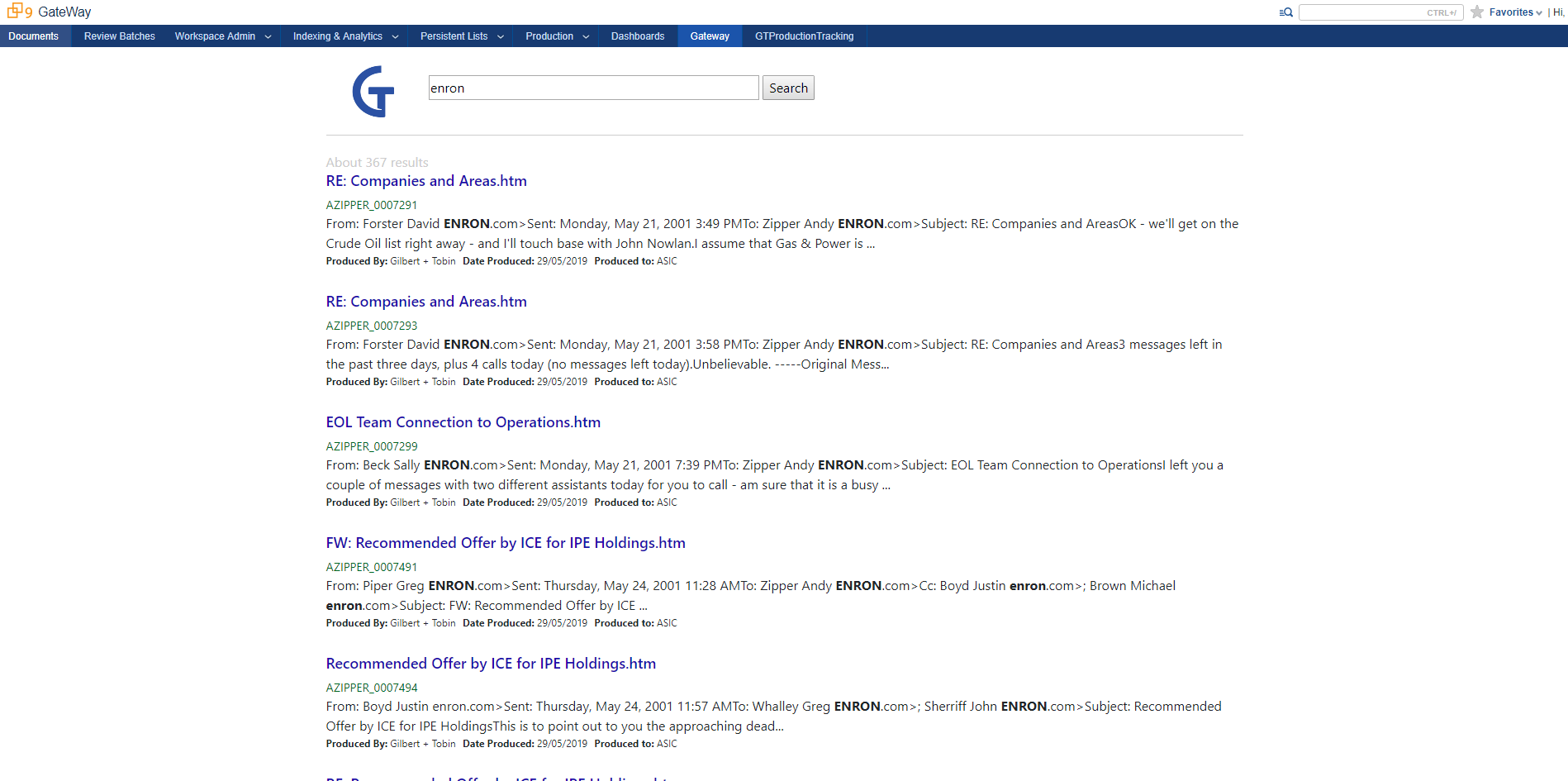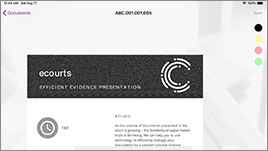 GoX
iCourts
GoX
iCourts
Wanting to take review, coding, and analysis workflows beyond sitting at a computer for lawyers and legal practitioners, iCourts developed Go X: an iPad application that allows users to review, code, highlight, and redact on the go! Reviewers can access their workspaces and documents anytime, anywhere all while having any work product synced back to their Relativity instance.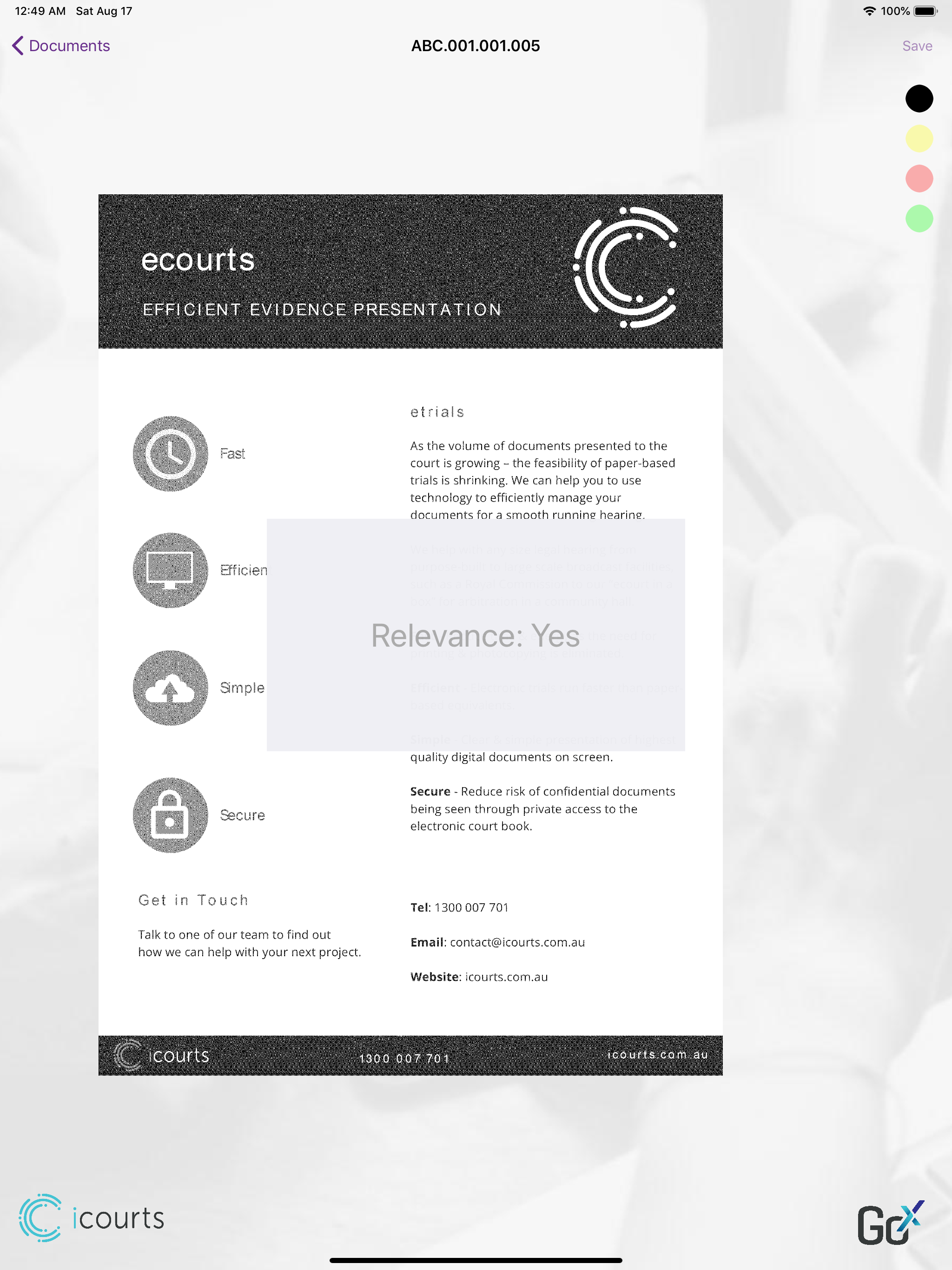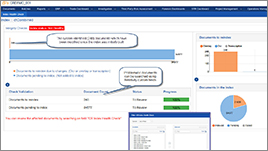 Index Health Check
Control Risks
Index Health Check
Control Risks
Index health is crucial to the review and production of data. If an index is not maintained properly, the case team can run into many issues. Index Health Check by Control Risks provides administrators a quick way to identify gaps and inconsistencies in their index. This allows teams to proactively evaluate an index and rebuild target document sets without having to rebuild an entire index.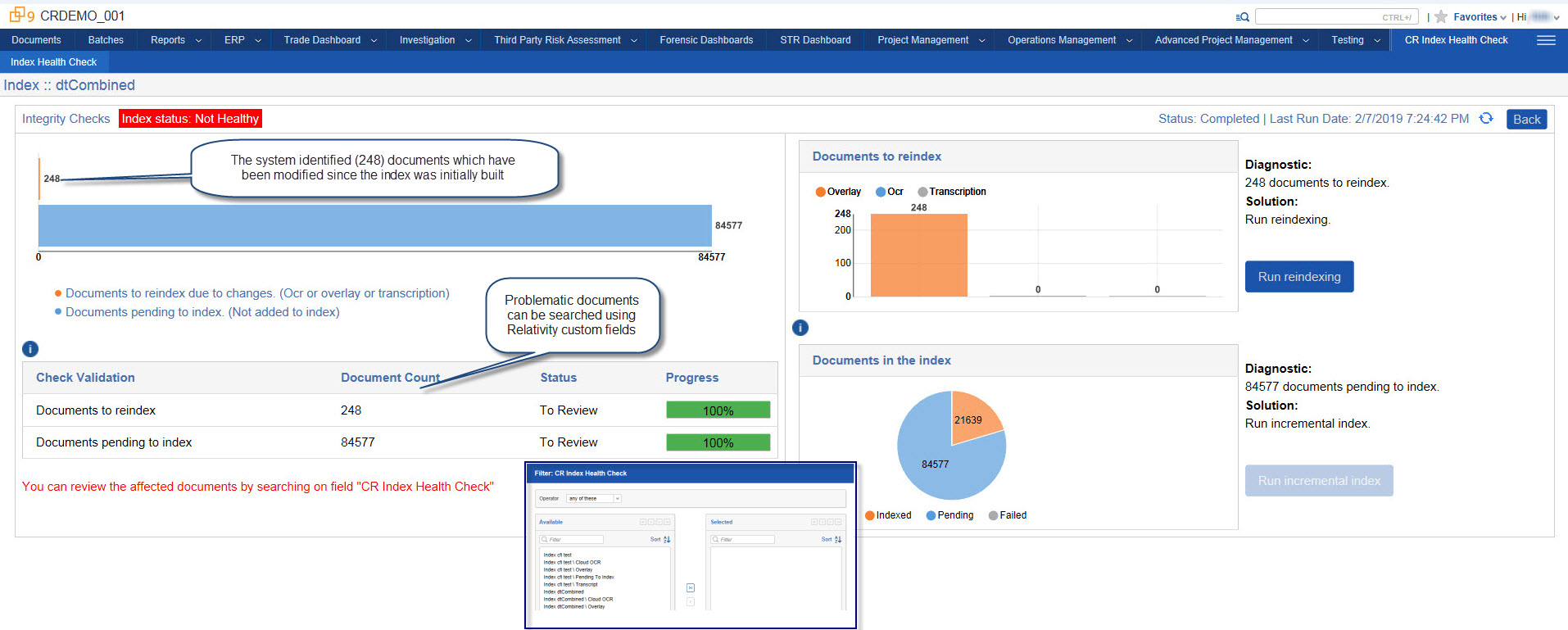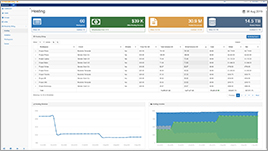 Instance Management Tool
EY
Instance Management Tool
EY
Instance Management Tool (IMT) provides internal EY members the ability to not only perform system admin functions such as enabling/disabling users, password resets, resource monitoring, etc., but it also created a central location for all workspace statistics. The result enables users to track workspace growth and calculate billing information while maintaining historical statistics.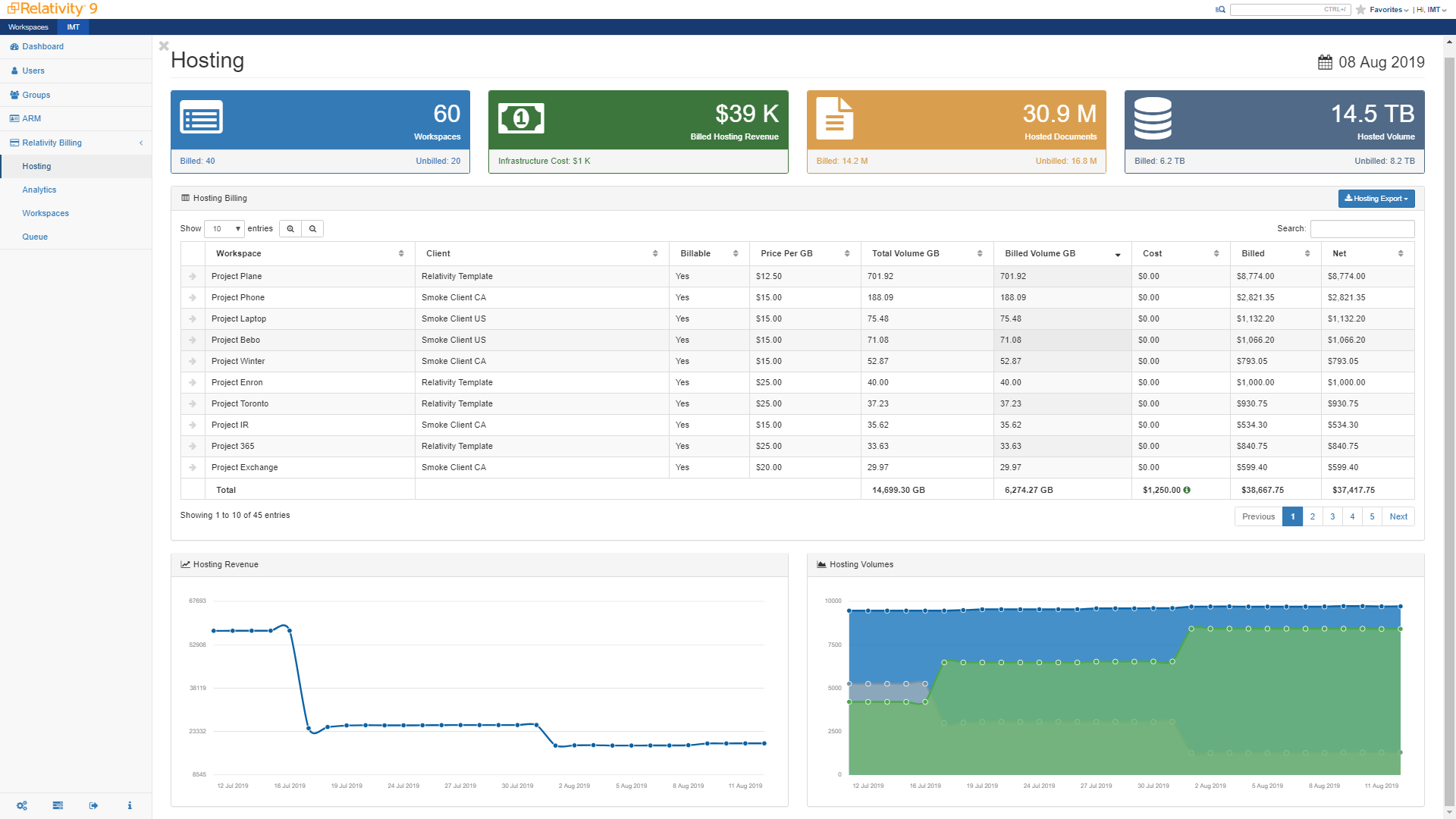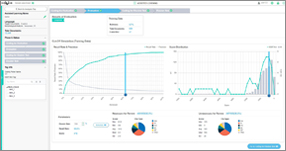 KIBIT Automator (KAM)
FRONTEO
KIBIT Automator (KAM)
FRONTEO
KIBIT is a FRONTEO developed AI solution that works seamlessly within Relativity and can streamline the document review process from end-to-end with only a very small volume of training data. KIBIT features a unique sampling technique, human review speed enhancement through key sentence highlighting and tagging recommendations and a robust QC heat map to provide real-time feedback and reporting on review quality.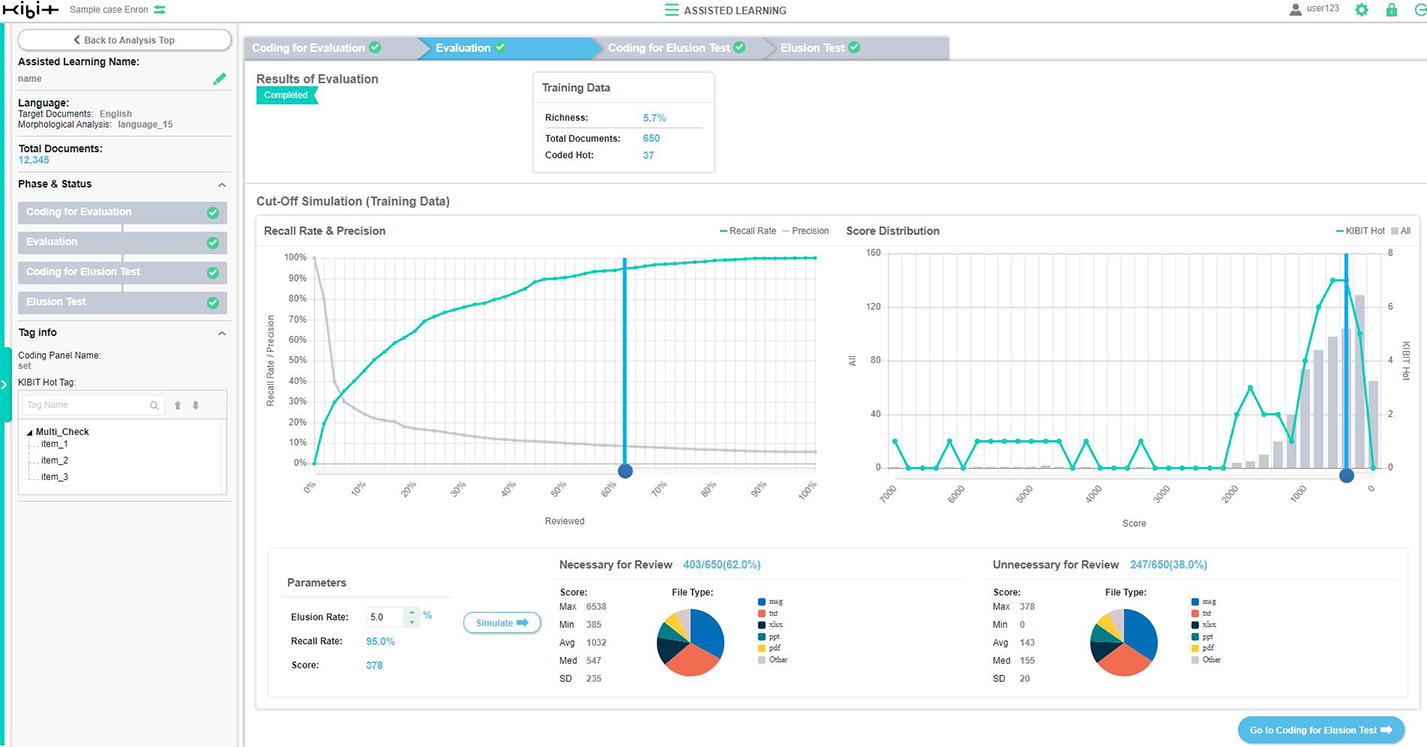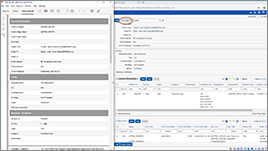 Layout2Go
Bowman and Brooke
Layout2Go
Bowman and Brooke
To prepare for a deposition involving hundreds of sets of discovery, medical records, and other data points, the case team utilized Layout2Go to export coding choices along with associated categories and metadata from directly within a layout for each relevant claim. The workflow consolidates each recording instead of manually exporting each summary individually, saving hundreds of hours of time.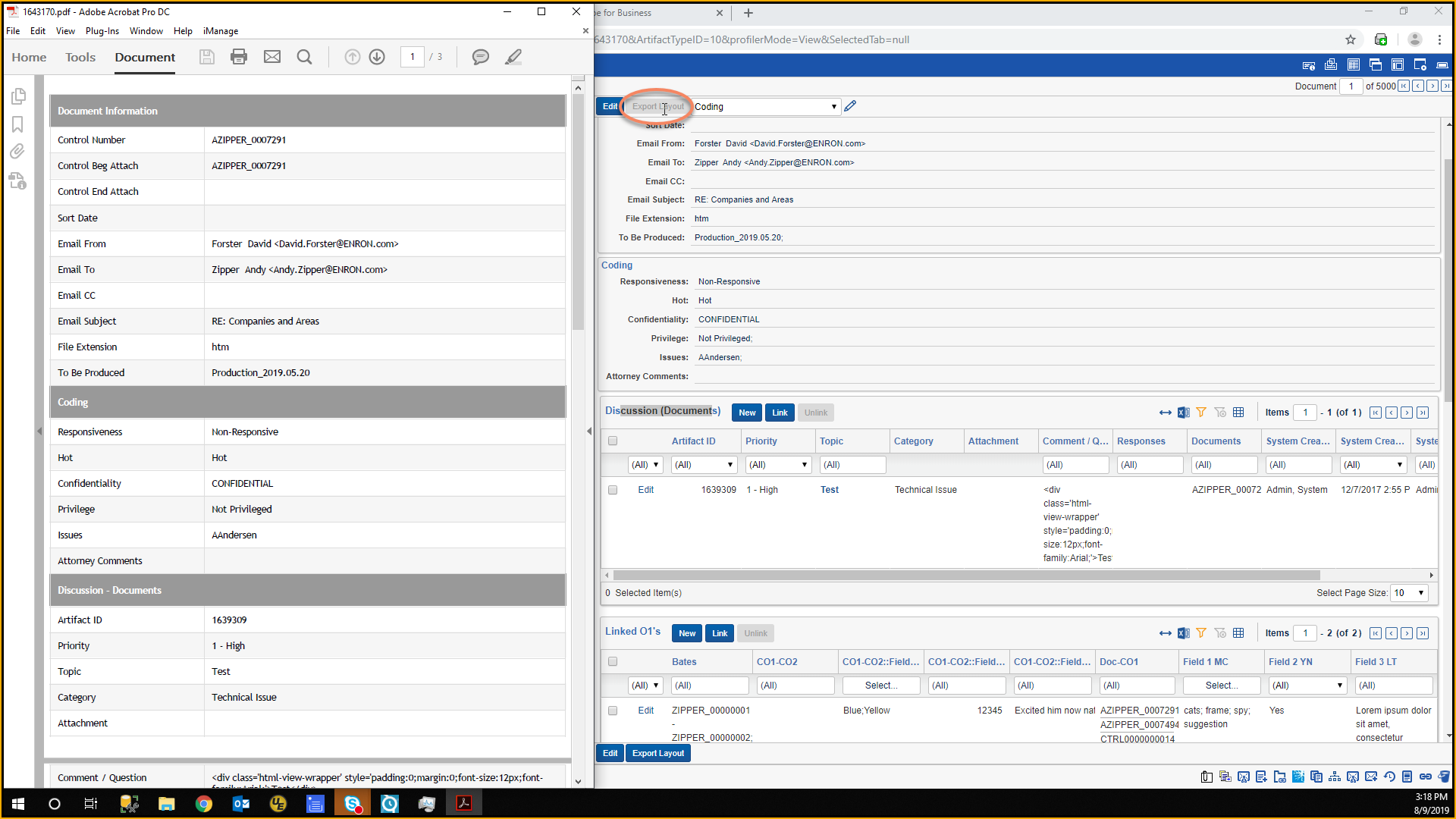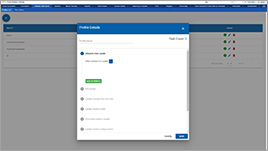 LitSmart AutoTasker
Kilpatrick Townsend
LitSmart AutoTasker
Kilpatrick Townsend
LitSmart AutoTasker automates post data load steps, including index builds, STRs, and field updates. Profiles can be created on a case-by-case basis, ensuring that each workflow's needs are met. By streamlining this process, teams save hours of manual time and reduce risk of error.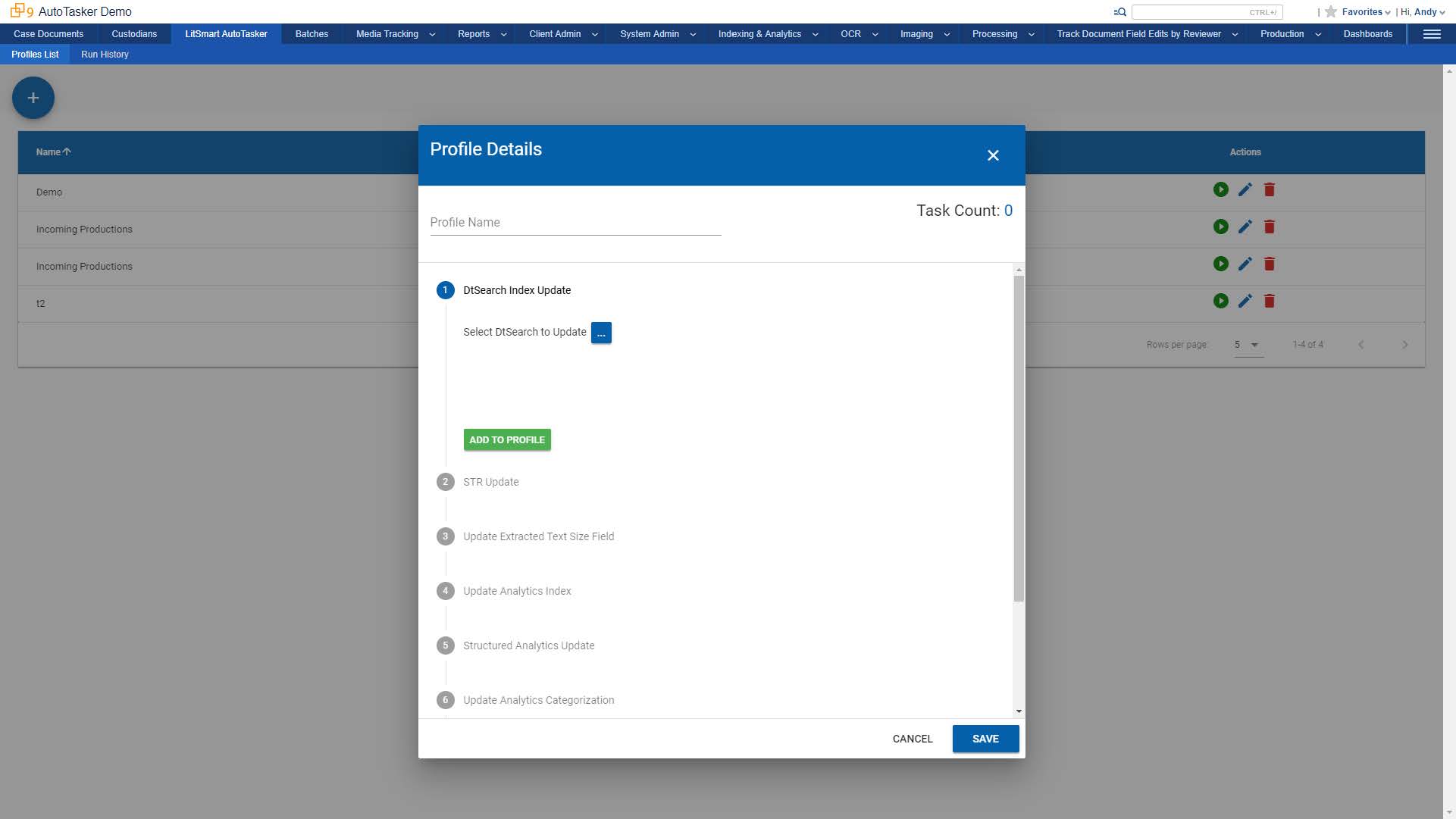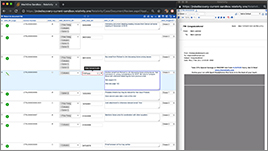 MachOne
JND
MachOne
JND
MachOne by JND offers users a way to quickly code and review documents directly in the document list, without having to open the coding pane. This eliminates time between coding decisions, doc-to-doc latency, and provides case teams with new coding and document review workflows.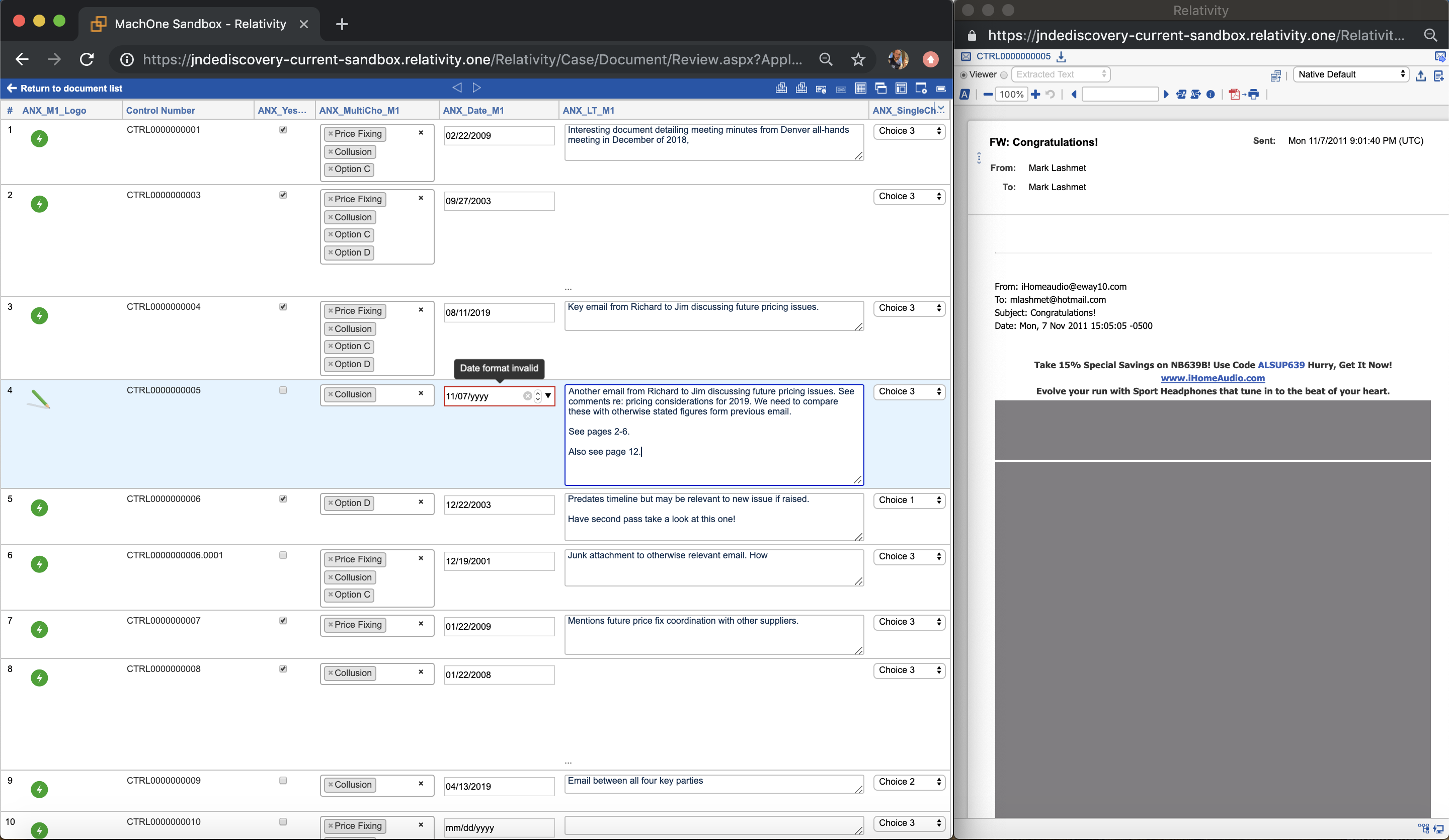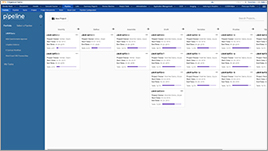 Pipeline
GravityStack
Pipeline
GravityStack
With over $350 trillion worth of contract issues worldwide having interest rates tied to LIBOR, the global benchmark used by banks, GravityStack deployed Pipeline to quickly identify all references to LIBOR in a repository and automatically generate new amendments with customized metadata.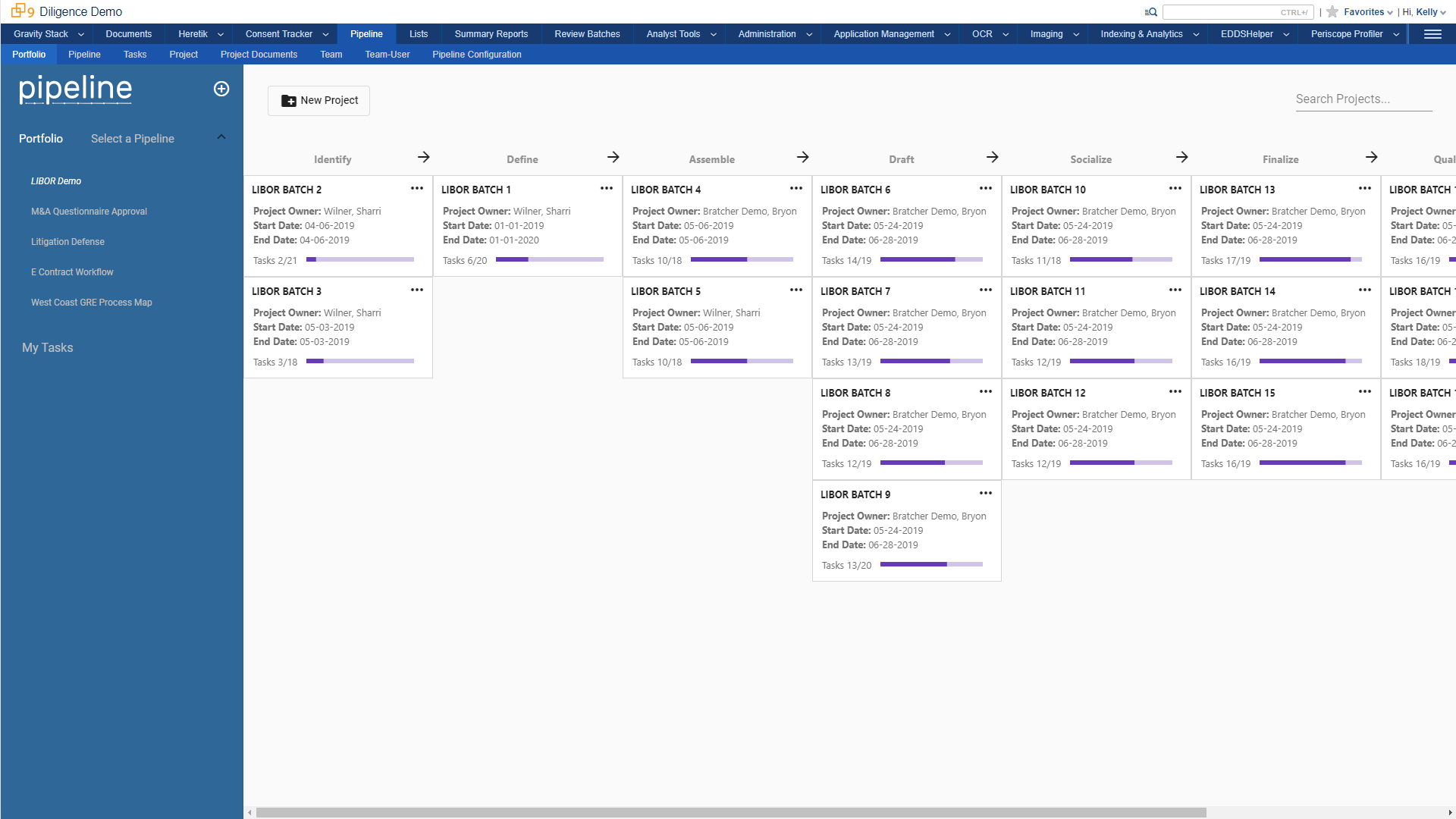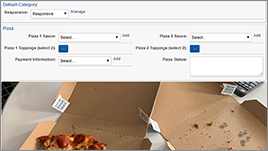 PizzaApp
Sandline Discovery
PizzaApp
Sandline Discovery
Tired of the day-to-day bore of doc review, Sandline Discovery decided to provide their team with the ultimate incentive: pizza! Once a reviewer hits a configurable number of documents reviewed, PizzaApp becomes unlocked, allowing teams to build their very own pizza creations, without ever having to leave Relativity. Delivery takes 20-30 minutes.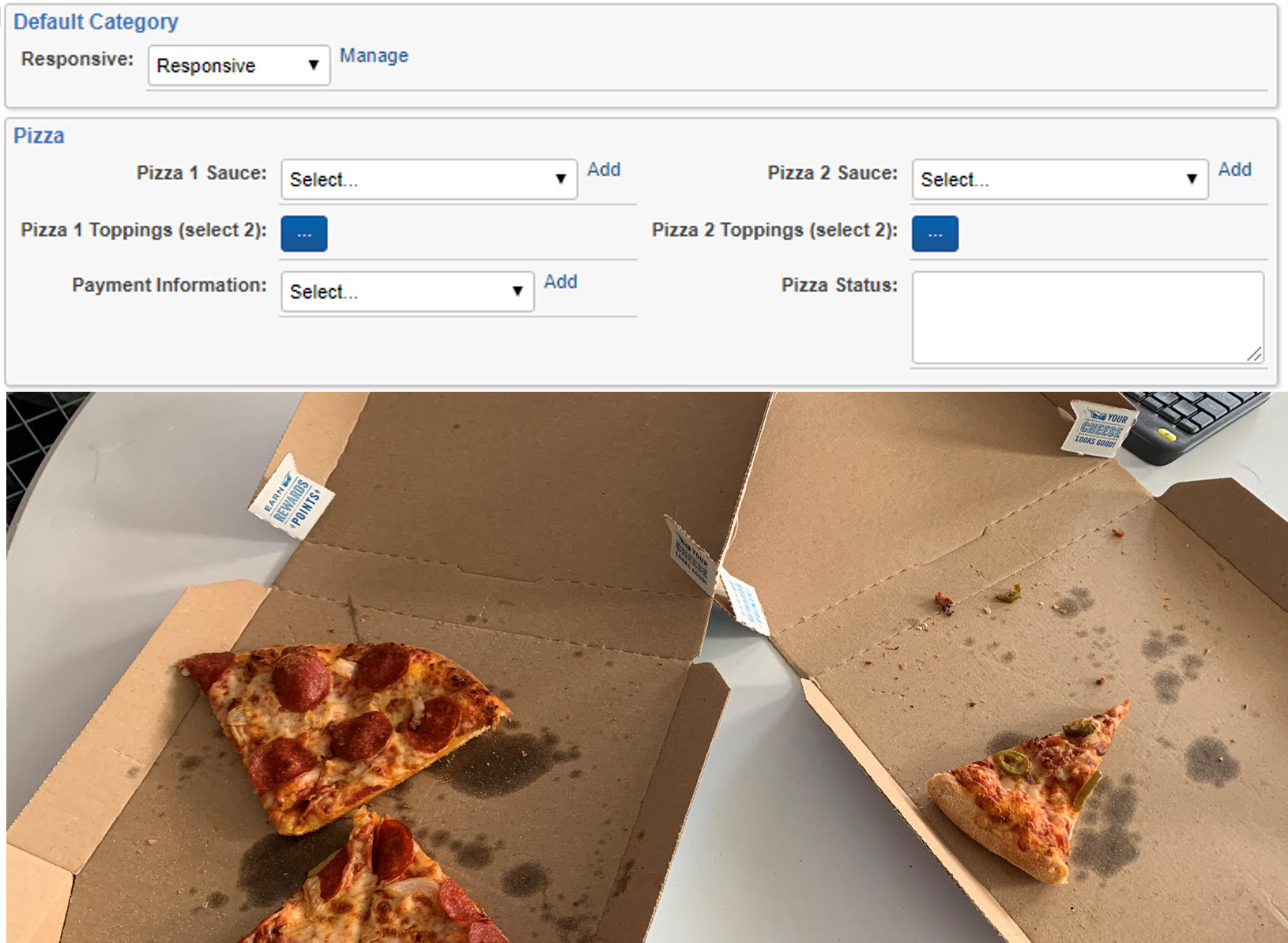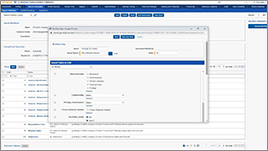 Search Automation
Troutman Sanders
Search Automation
Troutman Sanders
Search Automation by Troutman Sanders allows Relativity users to automate a wide range of tasks that would traditionally require many manual hours to set up and run. By using Search Automaton, users can create searches, schedule when they are run, and tag the results. This process helps with many different workflows including production QC, identifying coding conflicts, and analyzing opposing party productions.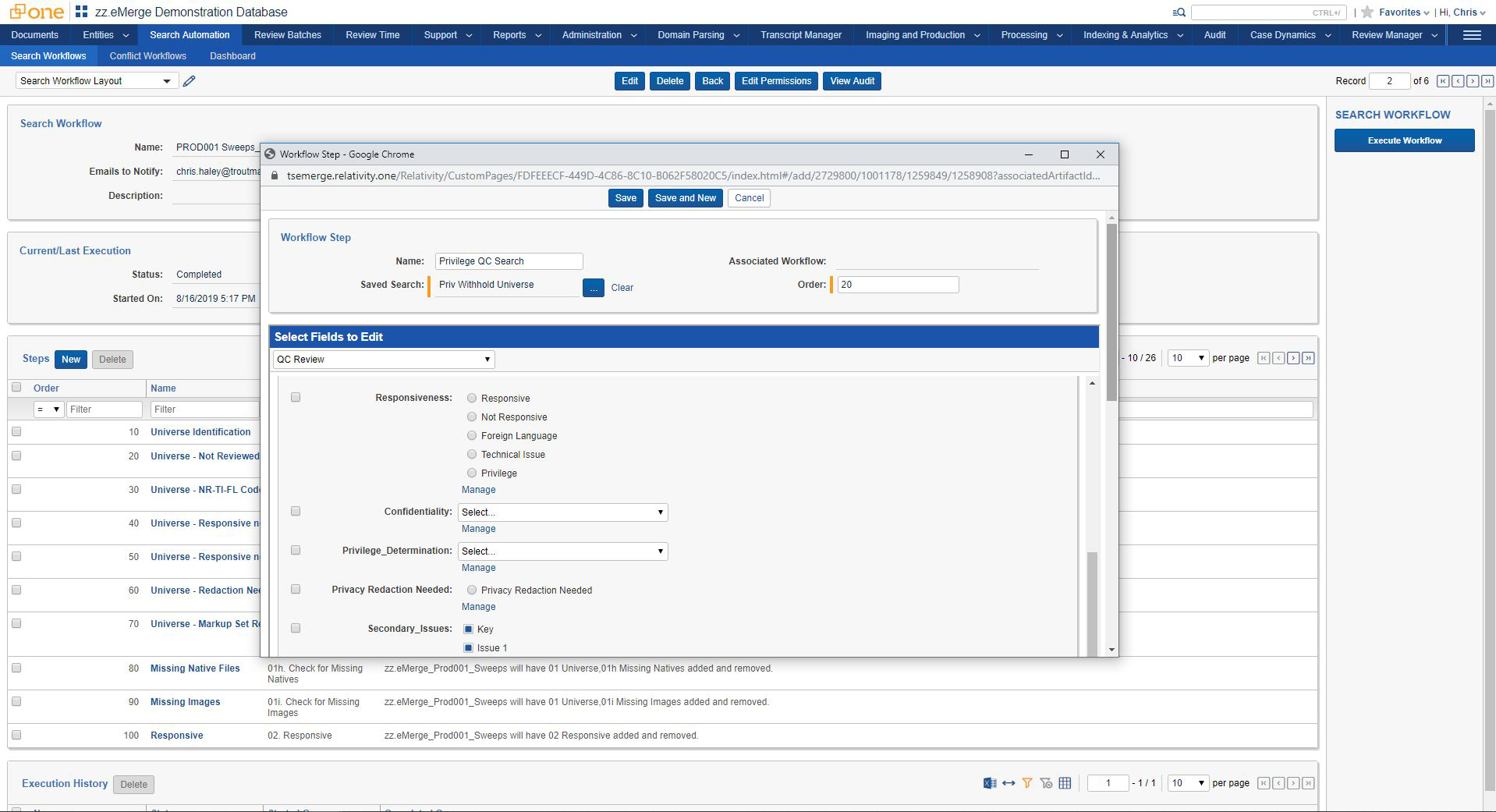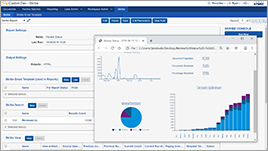 Skribe
KPMG
Skribe
KPMG
Skribe has grown into a one-stop shop for all reporting needs. It uses saved searches, views, or scripts to incorporate templates which can be completely customized. Skribe is self-serve, so clients can generate reports, schedule when they want them to run, and export to Excel, CSV, or HTML with the click of a button.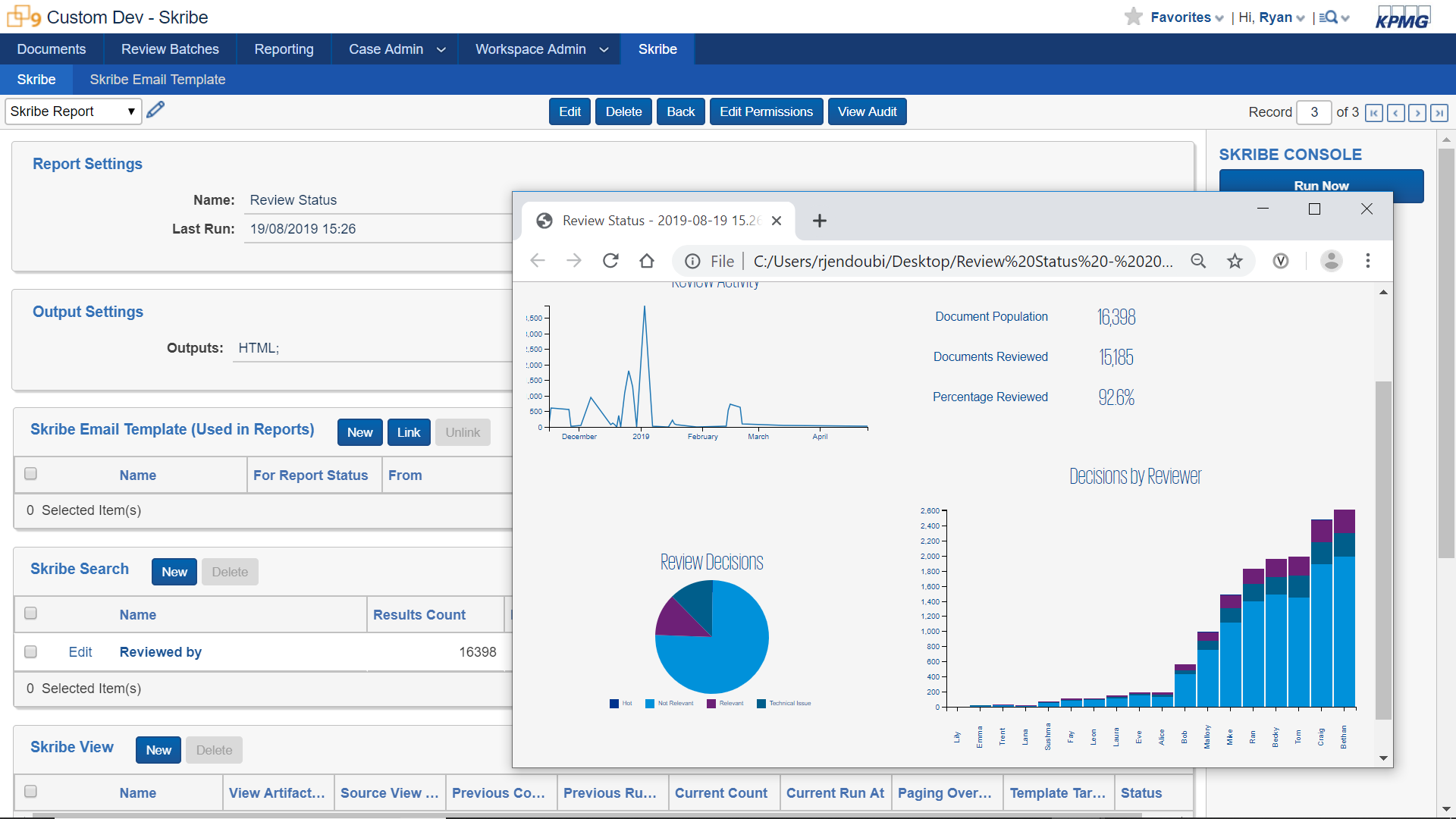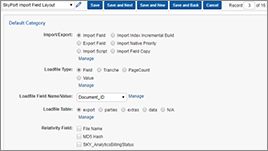 Skyport
Sky Discovery
Skyport
Sky Discovery
Australian court Practice Notes require specific numbering, pagination, and exchange formats of data. Skyport bridges the formatting gap by offering an automated method of exporting data in the required format. This eliminates the need for third-party solutions or processes.