Relativity Fest
2019
You made our 10th annual Relativity Fest the best one yet. Fest 2019 brought together more than 2,000 e-discovery pros for three days of learning and inspiration. See all the highlights, covering everything from our very festive opening keynote to the Innovation Awards.
Watch the Keynote
We covered a lot in the opening keynote, from the new Aero UI to our future FEDRAMP Agency Authorization. Read all about it.
The Best of Fest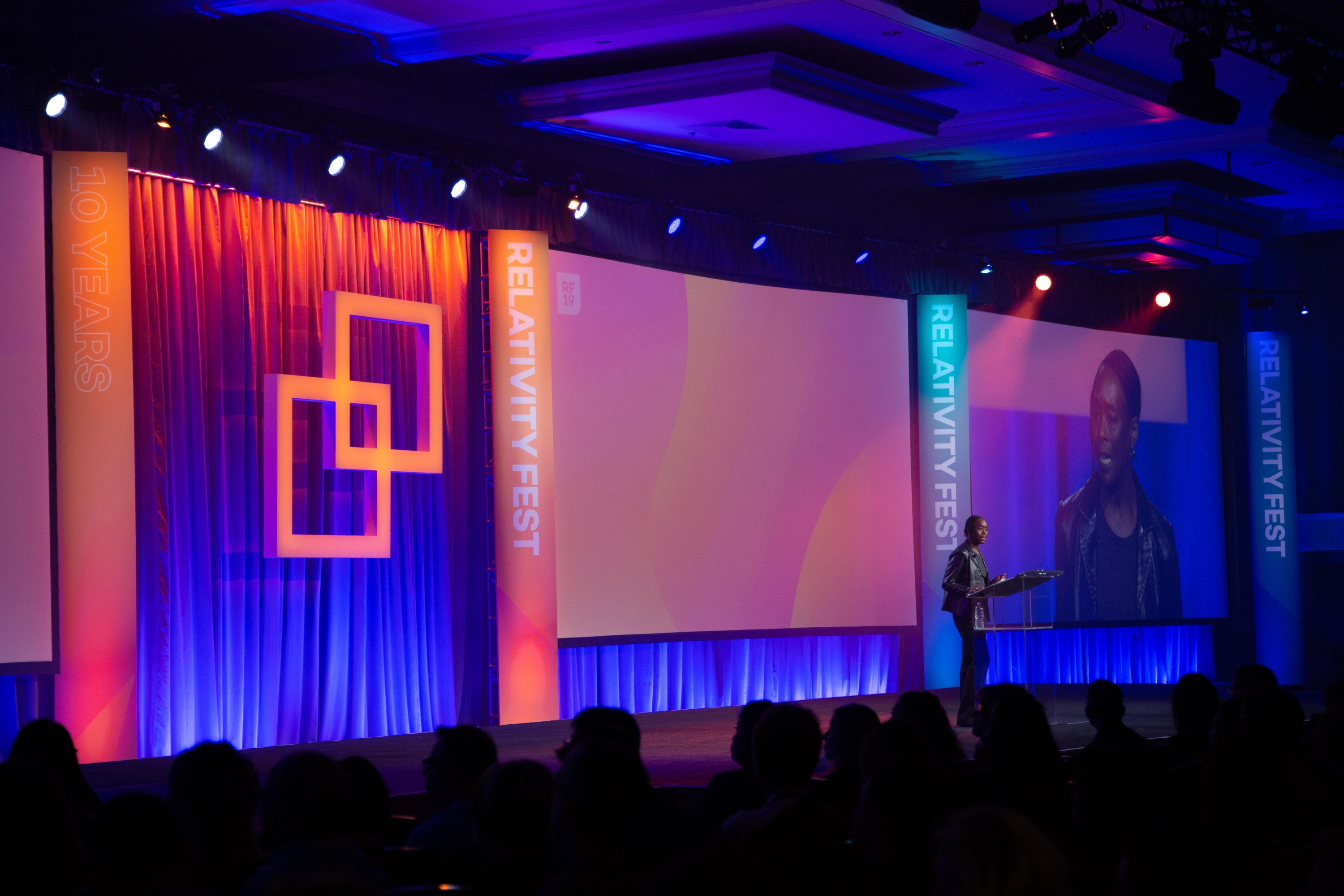 Guest Speaker: Margot Lee Shetterly
The author of Hidden Figures shared how she uncovered the unsung heroes of NASA and why greater diversity in STEM is the key to innovation.
Learn More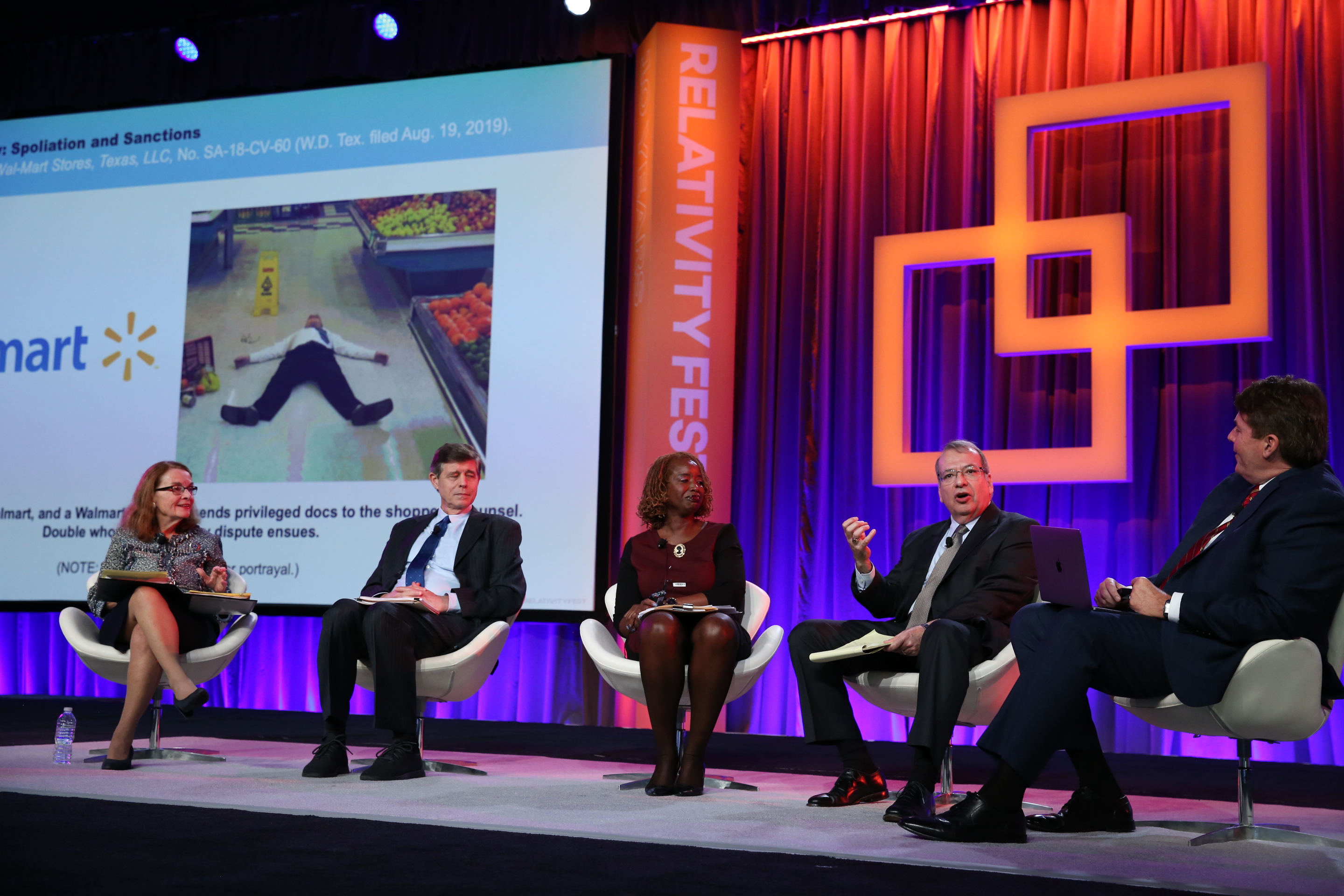 Judicial Panel
Four prominent jurists discussed Walmart, Six Flags, and the best kind of privilege log (hint: there isn't one) in our sixth annual Judicial Panel.
Learn More
On the Merits: Flint
Relativity Fest marked the debut of our new documentary series, On the Merits. The first film, "Flint," explores the water crisis that engulfed Flint, Michigan, in 2014 and the fight for justice for residents.
Innovation Awards
We closed out Relativity Fest by celebrating the individuals and organizations who take Relativity to the next level.
See What It's All About
We love getting our e-discovery community together every year to learn, network, and celebrate. Click through the photo gallery to get a glimpse at some of our favorite moments.
"I had such a fantastic time meeting other professionals in the industry."
"This was my first Fest and I must say, it was the best conference I've attended."
"It was hard to pick an agenda with so much good content to choose from."
2019 Sponsors
Gold Sponsors





Silver Sponsors











Bronze Sponsors