Congratulations to the 2023 Relativity Innovation Awards winners!
Learn more about the winners below.
Innovation is overcoming obstacles in creative ways. Whether you build custom solutions, empower people, or forge new paths, you are finding that better way. The Relativity Innovation Awards celebrates our community's curious changemakers.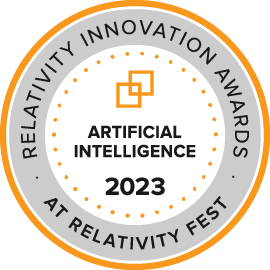 Artificial Intelligence
Richard Finkelman
Managing Director | Berkeley Research Group
2023 Winner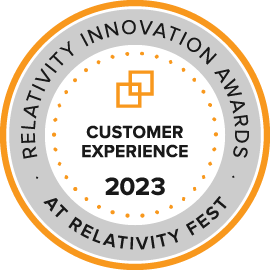 Customer Experience
Jeanne Somma
General Counsel | Lineal
2023 Winner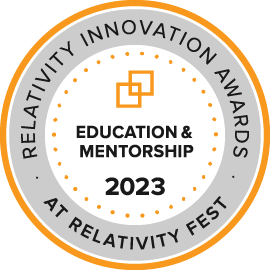 Education and Mentorship
Megan Daviduke
Sr. Manager, Sr. Counsel | Capital One
2023 Winner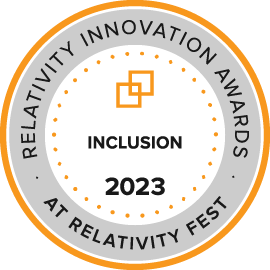 Inclusion
Rachel Williams
Principal | Charles River Associates
2023 Winner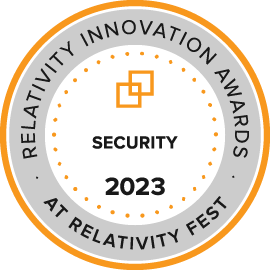 Security
Aneesha Gupta
Product Manager Vulnerability Management | metafinanz
2023 Winner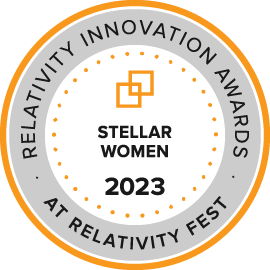 Stellar Women
Natalie Lau
eDiscovery Consultant | Allen & Overy
2023 Winner
Introducing the Spirit of Innovation Award
The Spirit of Innovation Award recognizes an individual that embodies the very essence of tech evangelism. An individual that continuously pushes the boundaries of conventional thinking and consistently champions new solutions through technological advancement. We believe this name celebrates an inherent philosophy of progress, change, collaboration, and leadership.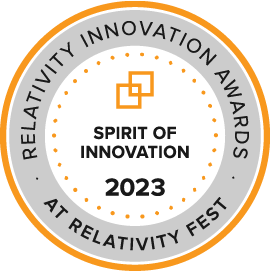 Spirit of Innovation
Juan Ramirez
Founder and CEO | NSerio
2023 Winner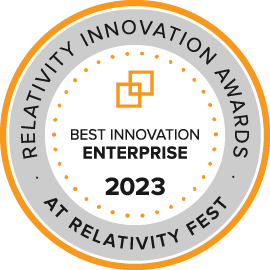 Best Innovation: Enterprise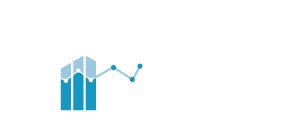 MetaHistogram | Alston & Bird
2023 Winner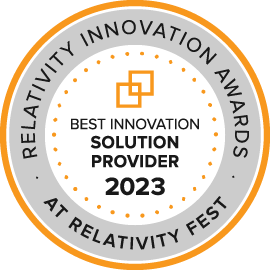 Best Innovation: Solution Provider

Deloitte Audio Discovery powered by TrueVoice | Deloitte UK
2023 Winner
2023 Finalists
Learn more about the innovative impact our community's making and the apps they submitted this year.